With heads full of inspiration, delighted with the visitors and pleased with plenty of subject-matter discussions.... We're back from interpack!
2023-05-11
The Düsseldorf trade fair, which takes place every three years, is the genuine jewel in the crown of our industry's meetings thanks to its exclusiveness.
The packaging industry is developing rapidly, and the show of the novelties and innovations of the past three years made us all realize how much progress we make.
Our approach to the environment protection, packaging optimization and appearance, as well as technology was on full display in Düsseldorf!
interpack was also an opportunity for our company to demonstrate the effects of our pro-environmental changes to a wider audience.
A machine that works with mono-films, recyclable PP airless bottles and dark coloring that isn't an obstacle for correct waste sorting were the main topics we showed at our stand.
Our trade fair visitors were impressed by our comprehensive approach to the industry, wide range of products and openness to various types of cooperation. At our stand we presented, among other things, the result of several months' work on doypack done with Mondi, a leading manufacturer of packaging materials.
The joint effort has led to a great effect. The packaging created not only retains all the barrier capacity parameters required for loose and liquid products, but is also environmentally friendly, as the laminate consists only of polyethylene, and on top of that it's simply pretty – the seals are perfect, and the cuts are excellent.

Maturity in business is about constant cooperation, the courage to talk about being an integral part of numerous business relationships and boasting about its results.
Mitsubishi Electric promoted our company at its stand, ensuring its visitors that solid machines built on reliable components are something it's willing to recommend to anyone!

The economy is a complex network of links. It's worth saying out loud who accompanies you in achieving a common goal, i.e. delivering reliable solutions to the client.
interpack trade fair has become an opportunity to present the industry in its entirety.

What was widely discussed behind the scenes was environment protection, legislative plans that will affect the whole European Union and the way other countries respond to it.
Our assumptions were confirmed, and we felt we weren't alone when it comes to certain concerns. Most packaging manufacturers follow with anxiety the requirements that will be imposed on us any day now, and, on the other hand, the absence of systemic tools to support this change.

We returned to Warsaw with heads full of inspiration and eagerness to create great things and to be part of that ecosystem, i.e. the packaging industry!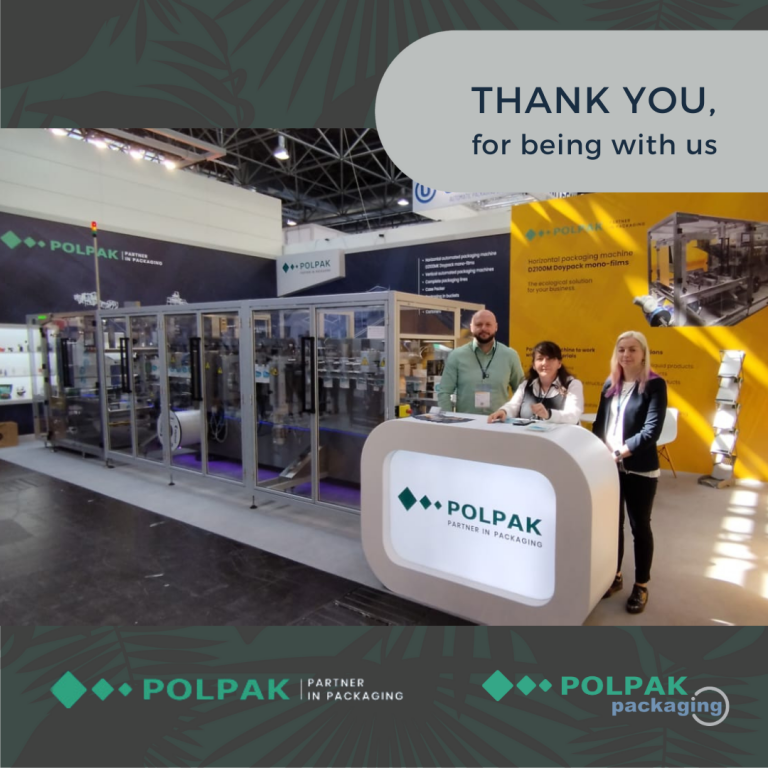 Other