What is polyolefin and why is it so great? And why isn't "less" always "more"?
2021-09-30
We offer different thickness and width of the polyolefin heat shrink film and what comes with it is a wide range of its possible uses. Polyolefin is one of the most environmentally friendly plastics as it is a polymer made up of carbon and hydrogen which makes for an ideal material recovery. Some claim that the aesthetic and end result are what matters the most. Which is why our film shines! It lives up to the standards represented by it's name: CRISTEL, through a crystal-clear and prestigious look. Its additional benefits include attestation, approving direct contact of the foil with food and its exceptional strength, which is especially astounding considering its thinness (full specification here).
However, considering the historic period in which we currently live and the need for increased ecological awareness, aesthetic and durability shouldn't be the main focus when decision-making. Multiple times now we have discussed the topic of "eco-design" and have been suggesting to those responsible for designing the packaging to treat the product as waste material already at the point of production. Products entering the market should primarily be of minimal environmental harm in their use and later be fully recyclable. Polyolefin in the name of those trends fulfils all the requirements and more!

The synergy effect realised through polyolefin heat shrink film
Focusing on the safety of a product, such as for example skincare or books, which we realise go through multiple transportation routes, providing additional protection from dirtiness and damage may provide for saving extensive costs. "Shelf life" only, may expose stock to minor damages through the process of exposition, changes in in-store placement or simply by the general use caused by potential customers who take advantage of their privilege to not buy a pig in a poke. In the end a customer who has made the decision to purchase a product will not willingly pay for a model that is scratched, stained or visibly distorted. The fate of such product will most likely be quite miserable…
In the best case scenario a book will end up in a "cheap library" and a skincare product will end up on sale. In the worst case scenario a product is utilised. Protecting consumer goods with foil, which is fully transparent, thin and neatly wraps around the packaging, can save it from a quick end of its shop life as a commodity and give greater satisfaction to their final consumer. Giving a second life to an undamaged book isn't difficult. It may be transported between stores of the same chain or withdrawn from sale and introduced somewhere else. If our goods aren't damaged, they look fresh and inviting, they have a higher chance of finding a buyer, especially when we discuss goods that do not have an expiration date, such as in the book example we discussed before. The last and sincerely not the worst option would be supplying those goods as student prizes of accomplishment or as volumes at local libraries. Creams and other skincare products within their expiration time as defined by their producer should have the chance to firstly be exposed on the shelves, on POS and to later be moved to sale and lastly to a satisfied consumer.

On that thought it's valuable to look at ecology. Production of goods breeds not only a financial investment but also the ecological one. Each white stained paper, production of glue and classic or decorative printing inks produce large quantities of water, chemical waste and CO₂. Creation of skincare products, ingredients composition, packaging, labels all require large investments into people's work and energy as well as financial outlays. Excluding care for the goods in the latter part of the process does not only signify surrendering profits in its literal meaning but also increase in quantities of precious waste materials.
Considering that garbage segregation is mandatory in Poland, we can safely assume that the polyolefin foil packaging will end up in the correct waste fraction, from there to a waste segregation and in the further process be correctly recycled. In the recycling process our foil is a very suitable material for incineration. The chemical composition of polyolefin is simple enough for the waste material at the end of incineration to consist of only carbon and hydrogen. Here we would like to point out that burning the foil in a home furnace is forbidden as extremely high temperatures are necessary for the correct chemical decomposition of the compounds. The synergy effect, attained by the necessary additional protection of the merchandise with materials that are fully recyclable, is undisputed. Although the "less is more" approach is a growing trend, sometimes, as in the case of heat shrink film, adding one more element may prove to be extraordinary for the care of the product and be ecological at the same time. We therefore invite you to get acquainted with our offer.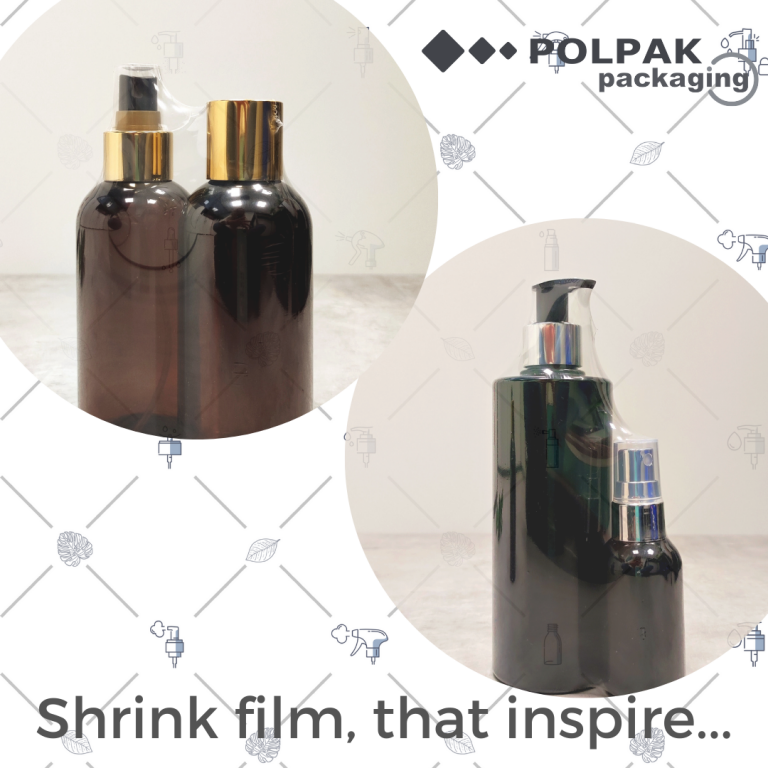 Other