We're expanding our standard distribution!
2019-09-20
Autumn is for us the beginning of a new season that we've been diligently preparing for for a few months now. We've observed the market and analysed orders made by our customers. Therefore, we've decided to add 9 new products to our standard, permanent distribution.

Standard distribution – why is it so important?
Standard distribution is dedicated to customers who value time and need fast delivery. Such products are available 'off-the-shelf' and their delivery depends on efficient logistics.
Our permanent stock includes 56 carefully selected products, but we offer over 1000 products and their combinations, available in our catalogue. 56 positions are the result of many years of experience, market analysis and orders made by our customers.

New arrivals!
Dual shroud foam trigger sprayer. Up until now our permanent offer included two versions of this model, now we've added two more. They are chic, solid, ergonomically shaped and reliable in use, so it's no wonder they become more and more popular and are gaining new faithful fans from day to day.
This autumn our customers can order new models – one is transparent-black combined with in-mould black coloured with foaming function, the other one is transparent-white, made all in plastic in the spray-off option, which is great for recycling. Both models are offered with 28/410 thread and 290 mm tube*.

Dispensers are one of the largest product groups available in our offer. Their types, thread sizes, tube lengths, colours and finishing are almost unlimited. Now our permanent offer includes two new versions of D 312-01 model, both with gold, shiny aluminium caps. One is with24/410 thread and 165 mm tube*, the other with28/410 thread and 182 mm tube*.
New product group includes no contact pumps LINK!!!. Their main advantage is the mechanism – the spring doesn't come in contact with the medium. It's especially important with products with plant extracts and substances that could react with springs made from stainless steel.
Now our customers can order two additional versions of D 333-01 model, one with white 28/410 thread, the other black with 24/410 thread, both with 188 mm tubes*.

Disc-top caps are great as practical closures for white cosmetic products. They've always been popular, hence we've decided to include them in our permanent offer. Now it includes to new versions: of DT 401-08 model, all in black, with 28/410 thread; and of DT 401-08 model – black and gold (aluminium), 28/410 thread.
And finally, airless packaging! Up until now airless packaging from our permanent distribution was available only in white. Now we've decided to add some contrast and offer elegant black.
Black 50 ml AB 1151-02 bottle may be combined with pumps and caps in following colours: black pump with black-transparent cap, white pump with white or transparent cap.

Feel free to check our full product range!
*Tube's length is measured from the gasket. Exchanging or shortening the tube is an additional service, priced individually, according to customer's specifications.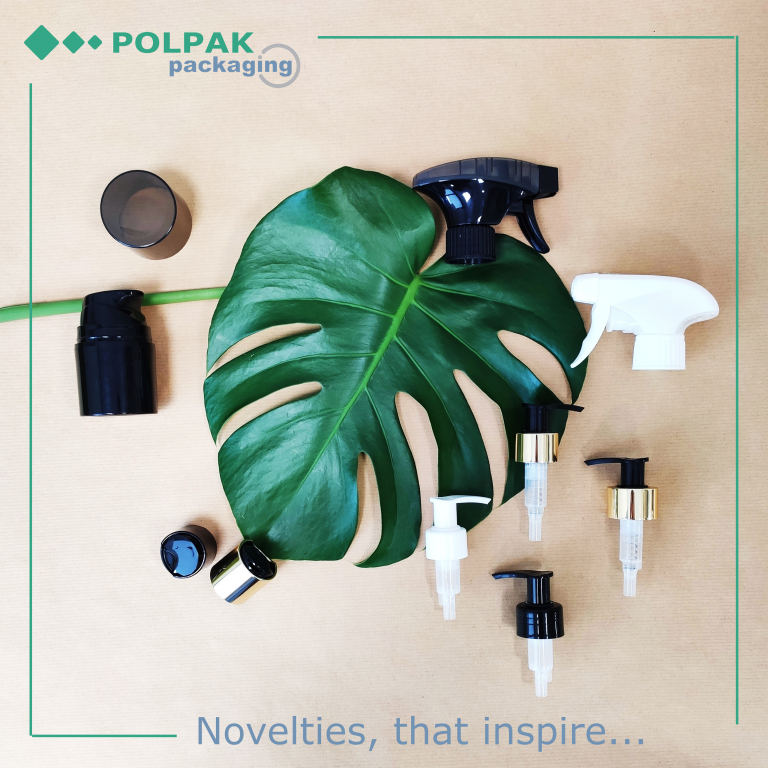 Other