We are expanding the range of products available on stock.
2018-02-08
We keep monitoring the market for the latest trends and the demand for specific container closures and cosmetic packaging solutions. We do our best to flexibly adapt our products to the requirements and expectations of all the customers that search for the perfect packaging, and we are very well aware the best way to ensure that is to listen carefully to our Customers' feedback, suggestions and ideas. Listening to you is in fact an essential part of our daily work.
The new Polpak Packaging products we are introducing on stock are our response to the needs of those of our Customers who wish to be able to buy smaller quantities and have them delivered promptly. If you are one of them, we are delighted to tell you that the following products are going to be available from us on stock as soon as this March:

- nail pumps – the perfect closure type for nail polish removers, tonics or micellar waters;
- cosmetic pumps – optimal for face cream, make-up bases, fluids or hair cosmetics;
- lotion pumps – convenient dispensers of balms, body lotions and shower gels;
- mini-triggers – the closures typically used with air fresheners, body mists and hair conditioners;
- mist sprayers – designed as the optimal dispensers of hair care products, sun tanning and sun protection cosmetics and insect repellents;
- perfume mist sprayers – as the name implies, mainly used as the closure for perfume, eau de toilette or eau de parfum products.


We are introducing both some totally new product categories (e.g. perfume mist sprayers) as well as some models we have already had in constant supply, yet in different colours, as we wish to give our Customers more choice options. Extending our portfolio effectively means that our Customers will soon be able to choose from multiple varieties of the specific closure they want to use. This will facilitate and, most importantly, shorten the time to market for our Customers' products. The wider selection of available packaging solutions also means more potential for the companies that want to probe the market by launching a small test lot of their new liquid or lotion, or those offering niche cosmetics designed for a narrow target group of consumers. They will soon be able to order smaller quantities from us and will receive them within just a few business days.


We will be happy to tell you all you want to know about all the new additions we are going to have on stock in March. Our staff is keen to help you select the right product, send you samples and take your preorders.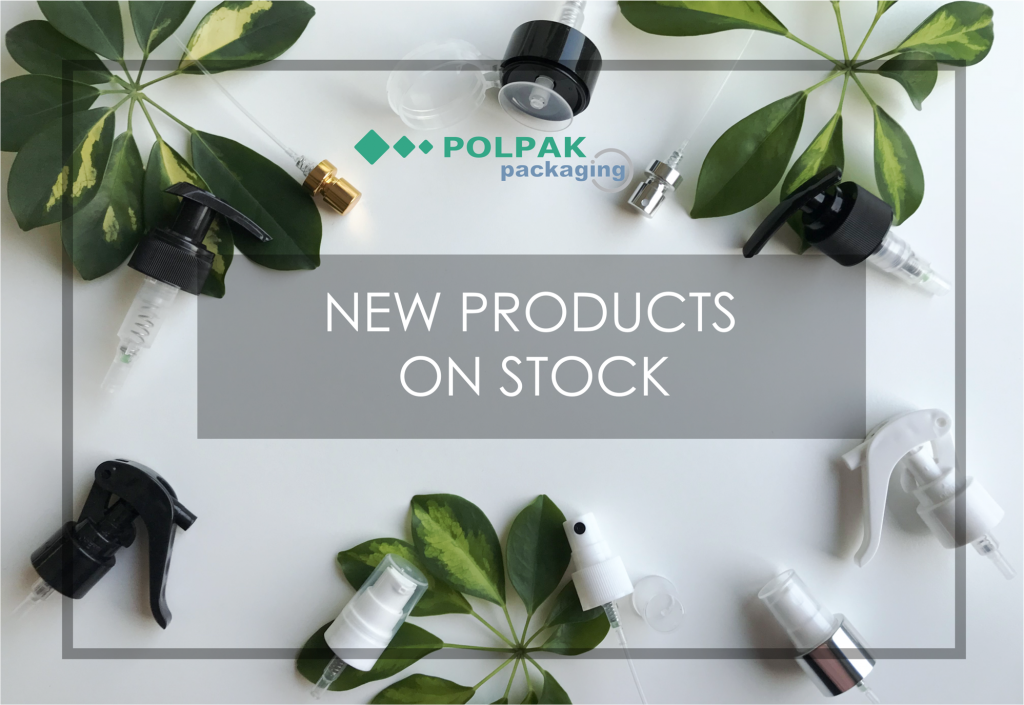 Other