Viva magenta!
2022-12-22
In the endof the year Pantone Institute announced the color of 2023 – Viva Magenta!
Today, we are presenting our proposals for closures in that color!

Viva Magenta is a combination of the world of nature and virtual reality. It's an energetic variety of red which is supposed to give us power and strength. The color of the year is the outcome of analyses of trends and consumer sentiment. Consequently, red was hailed to be the color what we need!
Energy, fertility, as well as blood, because such symbolism is attributed to this color! It brings courage, stimulation and audacity.
These are the emotions we need after the difficult years!

Viva Courage!
Viva Magenta used in cosmetic packaging will carry a strong message. Symbolizing stimulation, blood supply and nourishment, it makes a promise which the cosmetic will deliver on.
Red is also a brave decorative addition in the bathroom or on a shelf with cosmetics. It catches the eye, and stands out among subdued packaging, which was trendy over the last years.

Viva Stimulation!
Red is also sensuality, so encapsulating erotic industry cosmetics in it has been practiced for years. Today, we can combine red with black or gold even stronger and in a more daring way. Cosmetics that warm up with the packaging itself make a promise of warm pleasure. To hide secrets and slowly unravel the mystery, not only the one hidden in the bottle.


Viva Struggle!
Red is a color for the brave. Using it in make-up cosmetics requires breaking barriers. But as hand cream packaging, discretely taken out of the bag, it may be an amulet which adds strength. In the eyes of an attentive observer, it will become a symbol of strength and courage, gained only in the case of an adversity which is worth fighting with.

Architects are perfectly aware of the fact that colors used in interiors influence our mood. Even little elements in strong colors are small, stimulating impulses.
Our world is blamed for the multitude of stimuli that surround us from all sides. The desire to escape from them can take the extreme form of ascetic interiors and calming melodies.
The contemporary world also forces us to be ready to take on challenges. And let the small, red impulses which we consciously add to our everyday life ourselves become those which will encourage us to fight for a good cause.
Viva magenta!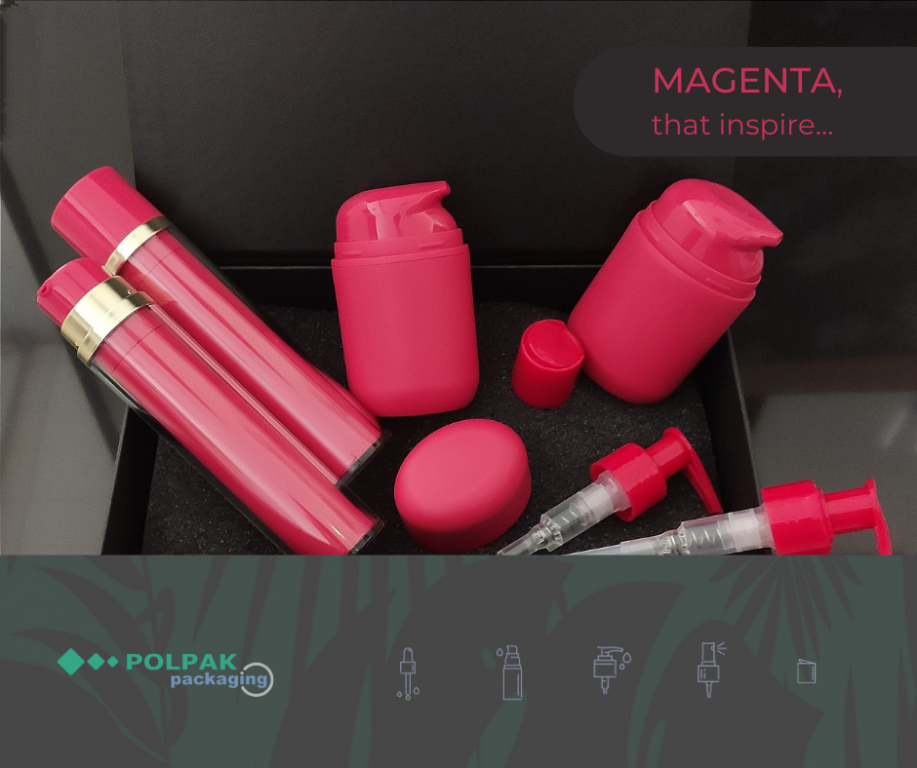 Other