Very Happy New Year with Very Peri
2021-12-30
We're aproach new year!
We're entering it with hope and a strange request that is unlike its last two predecessors.
In late December, Pantone Institute announced a very energetic purple, with the graceful name Very Peri, to be the color of 2022. The symbolism behind it, given by the authors, involves self-reflection, curiosity and a bold look into the future.
And the latter, despite all adversities, is what all of us need most.

Meaning and power of purples over the years
Enjoying the new color of the year, we can't forget that purples have had various meanings for years. Depending on the shade, they have been associated with power, clergy and nobleness. That was due to quite prosaic reasons; the dye that had to be used to obtain the intense purple was very expensive, so only the truly wealthy could afford the fabrics dyed with it.
Purples were associated with supernatural powers, witches, fairies and alchemists. But also with scientists who had knowledge unavailable to common people.

It was as late as in the 1960s that purples gained a completely new dimension. Jimi Hendrix, David Bowie and Janis Joplin performed on the stage in energetic purples, singing, among other things, protest songs, and playing revolutionary rock.
Thanks to it, the color has become a symbol of rebellion, freedom, youth and nonconformism.
Today we can take from these symbols built over centuries what we need most: rebellion, dignity, as well as youthful and supernatural energy.

Charm with purple!
Packaging dyed with dark purples is always chic, elegant and offers a dash of magic.
However, packaging in Very Peri color is mainly innovativeness and freshness with the promise of a large portion of energy. Today we expect such power from every product. It has to be strong, effective and offer compelling results as early as after the first use.
According to neuroscience, purples stimulate the part of our brain responsible for problem solving and imagination.
Therefore, if packaging can inspire, it must be purple!
Energizing shower gel will guarantee a positive and creative attitude for the whole day, just with the color of its bottle and closure itself.

Usually, when we plan the packaging, we want to enchant our potential client with it, and with purple we can actually do that.

Knowing now its power, symbolic dimension, but also interesting scientific facts, we wish you to be able to enchant and charm your clients this year!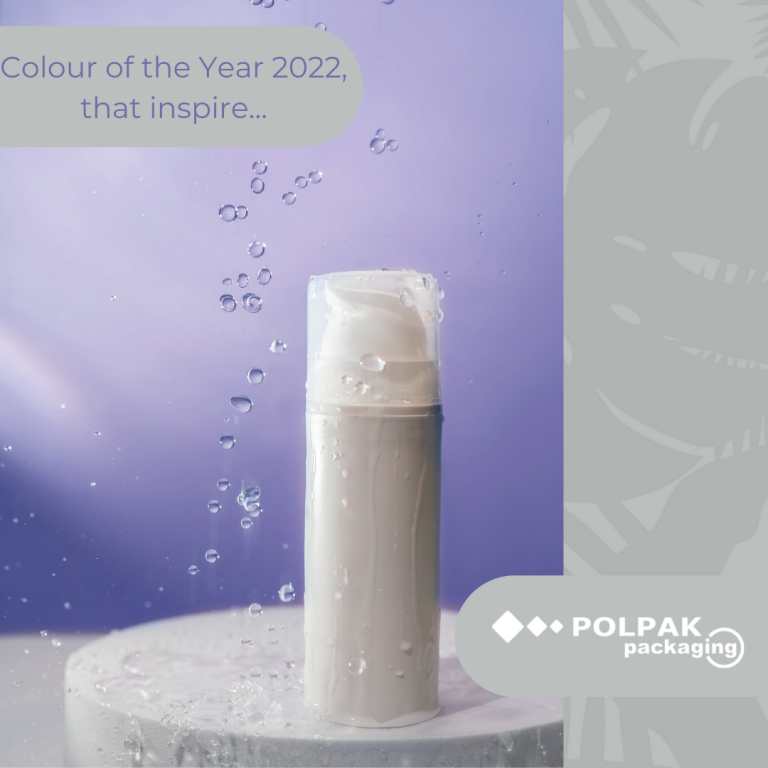 Other
Perfectly packed Christmas sets!
2022-09-22

Cosmetics are the most popular type of a Christmas gift. The statistics from the recent years show than nearly half of Poles buy them for their loved ones under the Christmas tree.


A small element, a big change.
2022-09-08
Our task is to have all details on the offer, inform them, and address the needs of our clients' customers.

Consequently, we are presenting a new product today!
A reducer for a bottle closed with a dropper.