Up-cycling of trigger sprayers, what should we pay attention to?
2023-08-10
Vinegar, soap flakes, citric acid...
And, in addition, essential oils!
A short hint for those who don't follow online eco-cleaning trends:
they are basic ingredients to prepare environmentally friendly detergents!

What are their advantages: they clean thoroughly, have a natural smell, when flushed down the sewage drain they won't harm nature, which they may reach, because they are part of it.
On the internet, you can find various recipes and proportions of combining the above-mentioned ingredients or adding others.
The last stage of those recipes is consistent:
Pour the mixture into a bottle with a trigger sprayer!

And, at this point, we have a role to play, although not directly... We don't conduct retail sales, so the only thing we can recommend is the re-use of our products from the market.
What should we pay attention to when up-cycling trigger sprayers?
First of all, it can't be broken!
Secondly, it has to be a trigger sprayer rather than a foam trigger sprayer or a device combining both functions.
Why?
In the case of eco products, we won't get foam! That is why a foaming agent is added to detergents. Consequently, even if we have a foam trigger sprayer, it won't create foam without a chemical substance.
Thirdly, it should be solid!
Not every type of plastic is the same. That's why we should choose one that doesn't bend under the hand, doesn't creak, and all components fit well together.
Fourthly, hygiene!
Various factors can encourage us to use eco detergents. Sometimes it's a heartfelt need and care for the planet, and sometimes health motives.
If anyone in the household is allergic to the detergents used so far, get rid of them also from the inside of the trigger sprayer. How to do it?
Pour warm water into a glass container, put the trigger sprayer's tube into it, and spray a dozen or so times in the direction of the drain hole. Make sure that you rinse that place with running water afterwards, so that the allergy-prone person doesn't come into contact with the detergent sprayed out.
How to use the trigger sprayer in eco products?
What to do to make the recovered trigger sprayer serve as long as possible?

First of all, the liquid prepared must be clear.
The formation of soap suds from flakes should end with their thorough dissolution in water, without lumps or fragments of undissolved soap that could block the trigger sprayer's mechanism, and make it useless.
Secondly, it can't be too thick.
The saturation level of the new product must be limited to the trigger sprayer's capacity. The suspension must be watery rather than oily.
Thirdly, be careful with oils.
Essential oils aren't just a nice addition when cleaning, as they're also another ingredient that's anti-bacterial, repels insects or adds shine to the surfaces cleaned.
However, you can't overdo with them in any context, including the one connected with the trigger sprayer. It can get blocked, and then instead of the spraying effect we'll get the spitting effect.

How to resuscitate a blocked trigger sprayer?
If it has been blocked with soap suds to such an extent that it won't cooperate, yu can try to leave it for longer time in a basin with warm water, hoping that the soap will dissolve.
If it doesn't help, we have to look for another candidate to be granted the re-use status.
If it has been blocked with oils and is spitting with liquid, you should clean it by means of spraying water with a small amount of soap through it. It should flush the oil out of the mechanism, and bring the trigger sprayer back to full efficiency.
On our part, we do our best to make our products durable and useful, but, unfortunately, we can't guarantee how long they'll remain in working order after they've been given new functions.
We're glad that our trigger sprayers will be given a new lease of life, and won't become waste too fast.
We know from certain sources that the same is the case with lotion pumps and mist sprayers!
It's balm to our eco heart!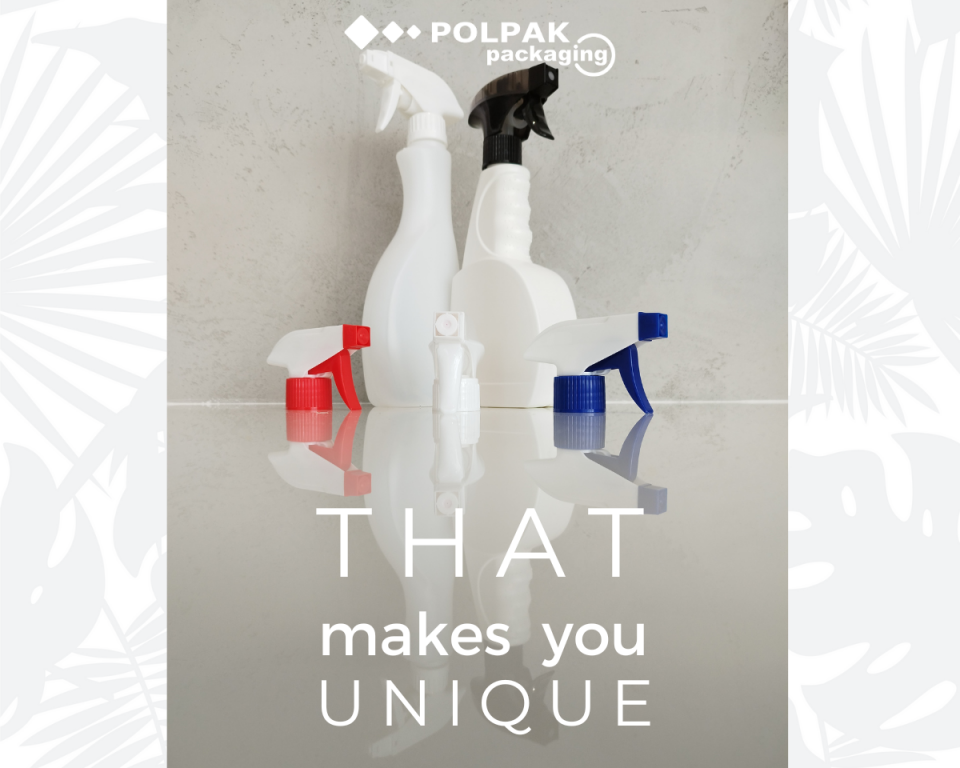 Other