Three applications of the foam pump
2023-01-12
Foam pumps are handy, neat, comfortable, as well as more and more fashionable.
They can be used in an increasingly big number of products.
Have a look why including them into your cosmetics is worth considering.

- Body washing foam
Up to now, the foam pump has been associated with foam for washing the face or hands.
Today, foams for washing the whole body are more and more common on store shelves.
The foam consistency in combination with a beautiful scent and moisturizing properties give a semblance of luxury. And that's exactly what we want to guarantee to our clients, when they use our cosmetic. Gently spreading it on the body and aromatherapy form a wonderful sensation, thanks to which the client will eagerly come back to get our foam, because at the level of the body they will remember that it gave them pleasure!

- Stain removers for textiles and upholstery
Leaving the luxury zone, but staying among satisfying sensations, we propose transforming the stain remover into foam.
Sometimes it is the foam that is the active form which has the genuine power to remove stains. It's a good idea to make the consumer's work easier and take over the "mix with water to get foam" task from them.
Each of us appreciates our time and comfort. If we can give somebody a few minutes as a gift, let's do it! In particular, as stains and getting rid of them don't involve any pleasure, let's make sure that using the stain remover is as little burdensome as possible.

- Washing-up liquid
It's an absolute game changer! While manual washing-up is becoming a thing of the past, and the liquid is used in small amounts to wash those utensils that can't be put into the dishwasher, foam liquid is salvation and attraction.
You can dispense it in small quantities – the foam quantity depends on how hard the pump is pressed.
It's modern, elegant and perfectly suits the "entertainment", i.e. washing up certain dishes.
The full potential of the foam pump can, naturally, be used in the case of full-time washing up.


If time matters – our Warsaw warehouse offers white pumps with the 43/400 thread and 139 mm or 169 mm tubes, which can be shortened or replaced with longer ones.
Check also our offer of lotion pumps prepared at a special request, which can be dyed in any color, and which we offer in a wide variety of threads and head shapes.

What's important from the technical point of view is the fact that the dispenser can produce foam, if the cosmetic contains a foaming agent.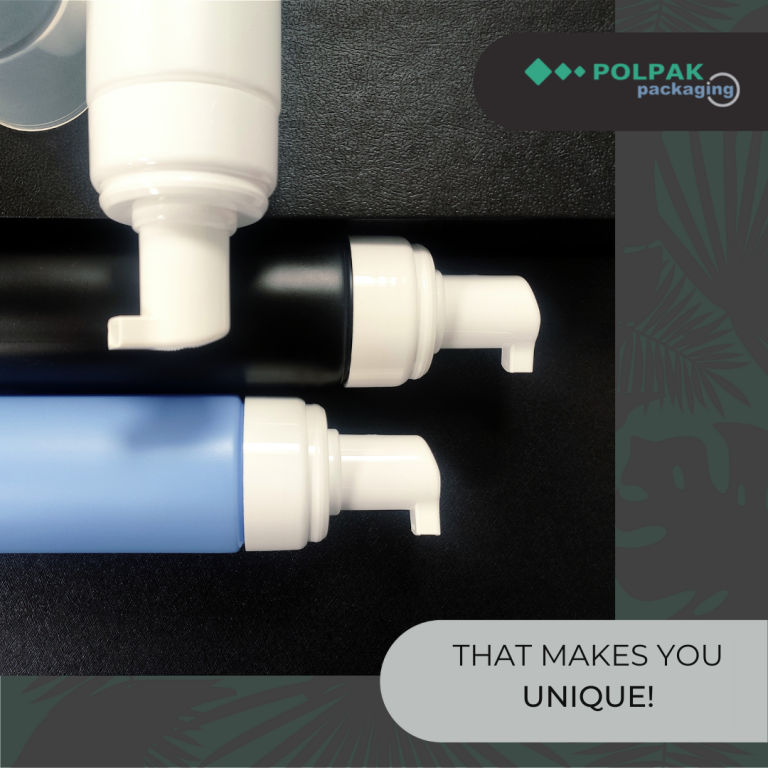 Other