There are still sunscreens on chemists' shelves, and we are executing Christmas orders!
2023-07-13
Yes, yes, it's time to think about how to surprise clients before Christmas.
No matter how much we'd like to keep the summer, the experience tells us that we won't succeed.
According to the same source, December and the period for gifts will come sooner than we think.

Knowing that cosmetics have, for years, been the best idea for presents for our loved ones, we should ride that wave of popularity. Be it a body lotion, hair care kit or perfume, they always please the recipient.
The Christmas shopping atmosphere, the rush and crowds in stores make it even more evident that customers buy with their eyes.
They quickly scan the chemists' shelf, and choose the product which stands out.
And what makes it stand out? Something different to everybody. Persons who have a deeply rooted environmental approach to shopping will choose products in modest packaging with environmentally-friendly composition.

Those who believe that everything is finally recycled, and that richly decorated packaging captures the Christmas atmosphere, will go for golden elements combined with red and green, with an intense fragrance and rich composition.

Seasonal products need to be consistent with the brand strategy. It's good to stand out without losing one's unique nature!
If you really want to create original packaging for that occasion, you should start the designing process, order samples, conduct tests and place the final order. Although the waiting time for the products from the regular distribution is up to two days, the production time of customized closures or packaging with additional decorations is extended up to 10-20 weeks.
Start the Christmas preparations with us!
Learn about our offer, and ask us for more!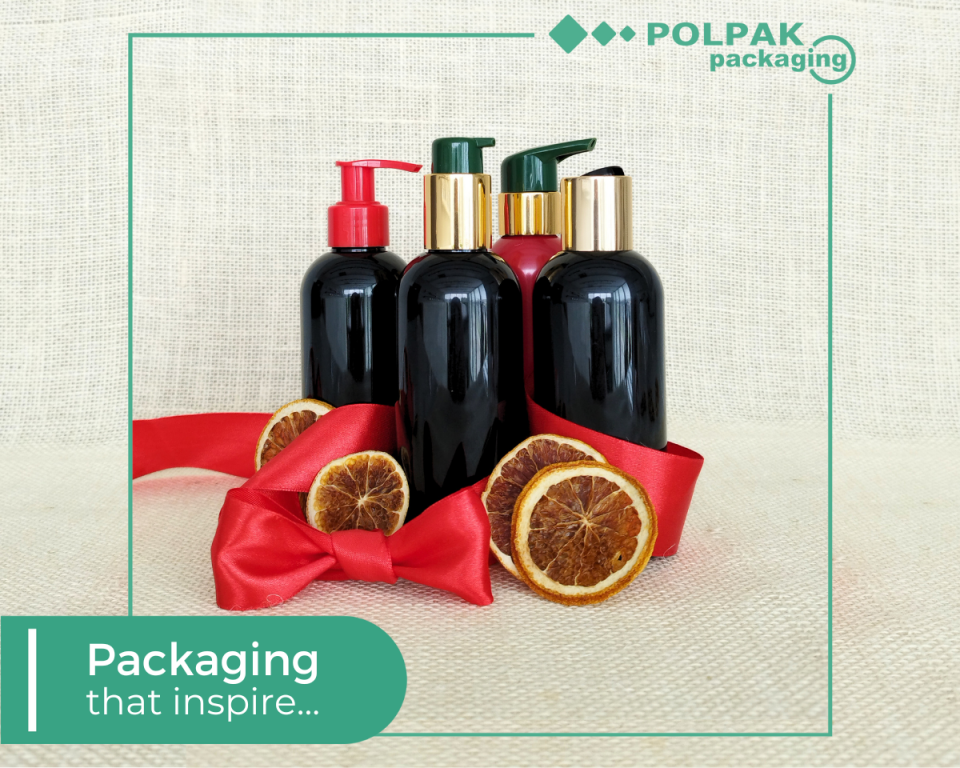 Other