The first fair this autumn is over!
2021-09-23
We were really pleased and excited to be waiting for the first fair after nearly a two-year break. We also had concerns as to whether anybody, just like us, missed face-to-face meetings and, just like us, enjoyed such a form of establishing business contacts. Our doubts were dispelled as early as in the first hours of the Packaging Innovations – International Packaging Fair. The fair participants were really glad to visit our stand.
We are really pleased that we had an opportunity to see our regular clients in a good shape and, first of all, in good health.
It was a great pleasure to us that the stand was visited by representatives of companies we hadn't had a chance to cooperate with.
We saw for ourselves that the cosmetics industry, in spite of all adversities, is in an impressively good shape. Big companies are doing great, small ones are growing and new businesses keep being established.
Our range of products and low MOQ as well as stock products are updated on an ongoing basis, and during the numerous conversations at the fair we were confirmed in our belief that we are following the spirit of the industry, and our cosmetic packaging and closures are sought after by customers.
Face-to-face meetings with our clients have always been really valuable to us.
As early as now, we are looking forward to meeting you in Poznań at Taropak fair, at the shared stand of POLPAK's both departments – ours and that of the production of packaging lines.
On the 4th-6th October, we'd like to invite you to stand 69 in hall no. 6!
Our another big fair presence will be the International trade show of the cosmetics supplying industry – CosmeticBusiness, which will take place in Munich on the 20th-21st October this year.
We'd like to invite you to stand D18 in hall no. 3!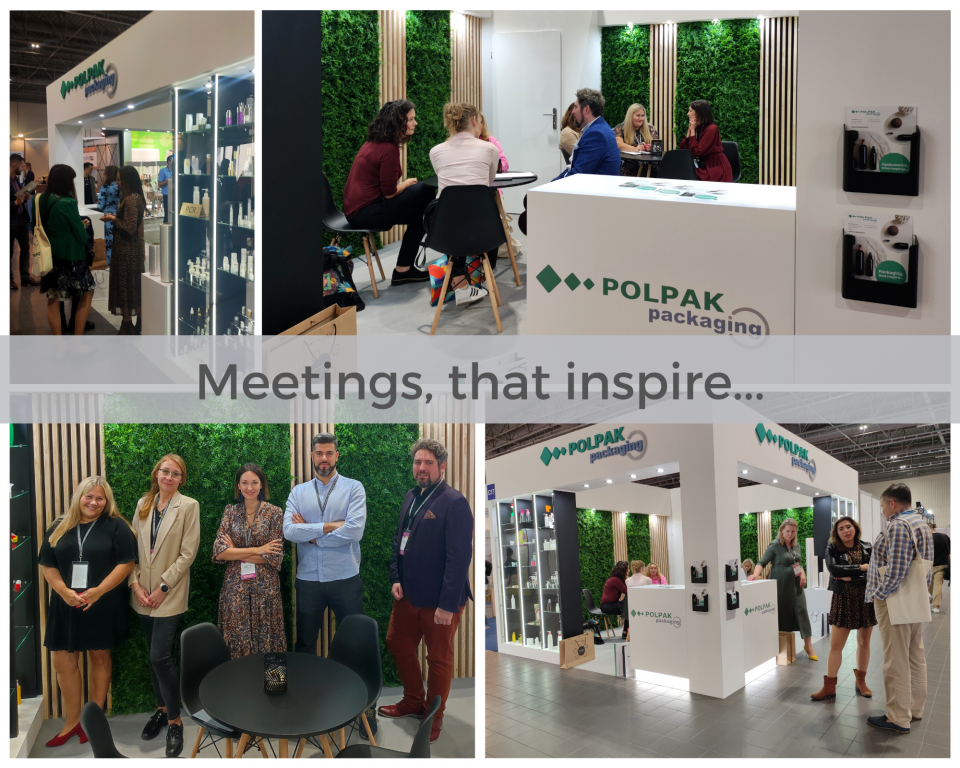 Other
Perfectly packed Christmas sets!
2022-09-22

Cosmetics are the most popular type of a Christmas gift. The statistics from the recent years show than nearly half of Poles buy them for their loved ones under the Christmas tree.


A small element, a big change.
2022-09-08
Our task is to have all details on the offer, inform them, and address the needs of our clients' customers.

Consequently, we are presenting a new product today!
A reducer for a bottle closed with a dropper.