The best cosmetics of 2022!
2023-01-26
Portals, female influencers and women's magazines are summing up the year, awarding cosmetic hits!

Our contracts with companies rule out providing details as to which cosmetic is closed in our packaging. But we can sum up this year, indicating our sales hits!

What the most popular cosmetics of 2022 were closed in?!

Micellar fluids, makeup remover milks
- disc top
- flip top
These are our caps which can be in a very simple version – white of black plastic which in a non-invasive way matches the rest of the bottle and label.
It can also be the main player of the whole packaging, thanks to aluminum finishing or any colors selected from the Pantone palette!

Gels, emulsions and foams for face washing
- lotion pumps:
universal,
popping out,
foam-making!
Depending on the nature of the medium, we selected the best closure.
What was the indisputable king of the previous year was the universal lotion pump.
Also here, as is the case with caps, only the imagination limits their appearance.
Colorful, uniform, transparent ones, or with gold or silver elements.
Cleaning the face is an indispensable part of taking care of your complexion, which is why product should be practical to use, and that's what our clients wanted!


Acids, retinol and boosters.
droppers!
Elegant, classic or in the colors from the 1990s!
The year 2022 was the year of droppers!
We managed to achieve perfection in the area of dyeing of bottles and closures.
We created combinations whose precision of workmanship delighted the whole Europe. Our droppers closed really precious cosmetics which help the most demanding female clients take care of their appearance.

Creams, creams, creams...
- airless bottles
- cosmetic lotion pumps

Are over 250 airless bottles in our offer an exaggeration?
Are over 20 cosmetic lotion pumps a whim?
The last year showed that most of that extensive offer found its enthusiasts.
Each manufacturer treats its product on an individual basis, and each wants its female customer to be able to use it in the most comfortable, practical, but also sophisticated way possible.
In order to ensure that particular packaging, enriched and dyed in accordance with the brand's strategy, can be memorable to the consumer for a long time, we advised our clients to take into account plenty of details thanks to which each of our products stands out.
The right dosage, the size of the packaging, the capped or twist-on closure, colored, or maybe minimalist white with black printing instead of a label.
Our experience, expertise and, most of all, our willingness to deliver cool projects from the start to finish, perfectly met our clients' needs in 2022!

We are really glad to see these projects on the podiums of various competitions, from subjective influencer ones on Instagram to national industry and consumer ones.
Our products recommend themselves for most cosmetics.
No matter if they win the competition of the year,
or are consumers' choice at the chemist's.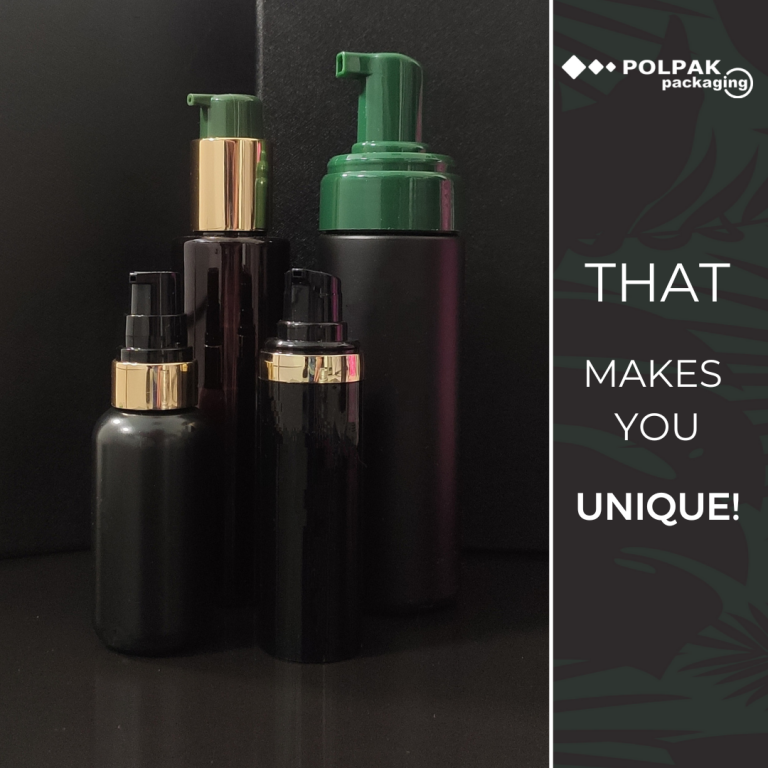 Other