Stay in the client's inflationary basket!
2022-10-06
Plenty of cosmetic companies face difficult decisions, how to maintain the current level of products supplied to the market and, at the same time, reduce their price, or at least make it immune to the impact of the skyrocketing inflation?
We suggest a few solutions thanks to which the procedure can be conducted painlessly.
First, however, we need to be aware of the fact that the changes introduced mustn't affect the safety of the packaging to any extent. It's a priority, as we all know that our clients' safety and health are the most important.

Unnoticeable cost reduction…
The consumer won't notice it, but the accounting department will! If we don't want to give up on the closure functionality, we should think about simplifying it.
A fancy aluminum or pearl lotion pump is really beautiful, but to the accountant's cold and strict eye it's still "just" an element which closes and dispenses the product!
Resigning from aluminum, we significantly reduce its cost, and choosing a standard from our regular distribution we will make the management board happy thanks to smaller invoices!
However, if that difference in prices hasn't been considered to be magical, we can take one more step down.
The disc-top is both a closure and a dispensing device. It's slightly less precise than a lotion pump, and the dosage is determined by the client, who presses the bottle.

Downsizing is already going out of fashion
In the current situation, consumers are becoming wiser and smarter when they do the shopping. Recently, the popular downsizing, i.e. reducing the product weight without changing the price, has, is some cases, been exaggerated to grotesque lengths. On store shelves, we can find big packets half-filled with a product, whose price is the same as their full-size predecessors.
Consumers more and more often look at the small print on price labels, where the price per kilogram or liter of the product is indicated, and make purchase decisions based on it.

We should think about how to maximize the product. In particular, as we know that the costs of the packaging and packing as such don't significantly differ between 250 and 500 ml of, for example, balm.
The elements remain the same: the bottle, closure, label. Although the bottle and label are a bit larger, and, consequently, their price grows, the closure remains the same! The product which is twice as large doesn't mean that the costs incurred are doubled …
The procedure of honest product maximization will certainly be appreciated by bargain hunters.
And finding a new client in this difficult period is quite a feat!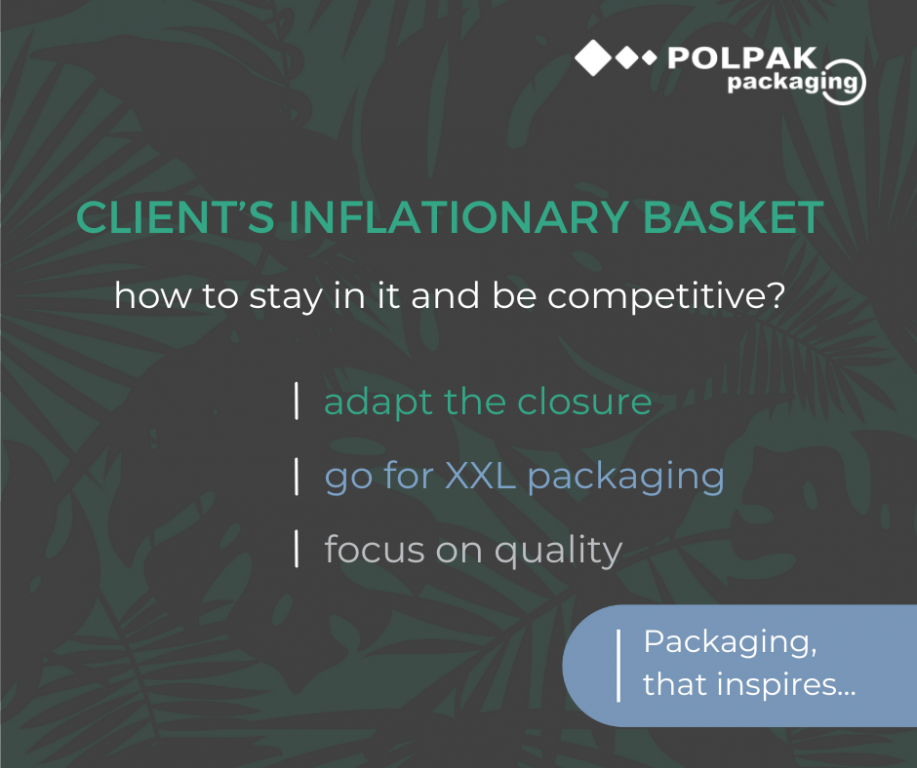 Other