Polpak Packaging invites you to CosmeticBusiness 2018!
2018-05-10
We would like to use this opportunity to cordially invite you to another international trade show where Polpak Packaging is going to be present as an exhibitor. CosmeticBusiness, which is held annually in Munich, Germany, is an extremely prestigious industry event, widely recognised around Europe.


This year you will find us at stand D25 in Hall 3, where we will be presenting our current cosmetics packaging and closure products as well as a number of new highlights, which we are positive will catch your attention. They will include our innovative spraying bottle with extended product release, powder dispensers and packaging products with a natural bamboo finish. Our staff will be there to help you choose the products that best suit your needs and to show you around the various customisation and ornamentation options you can choose from to adapt your packaging of choice to your project requirements.
For all of you who wish to visit CosmeticBusiness 2018 we have free admission passes to the event.


Please don't hesitate to contact us!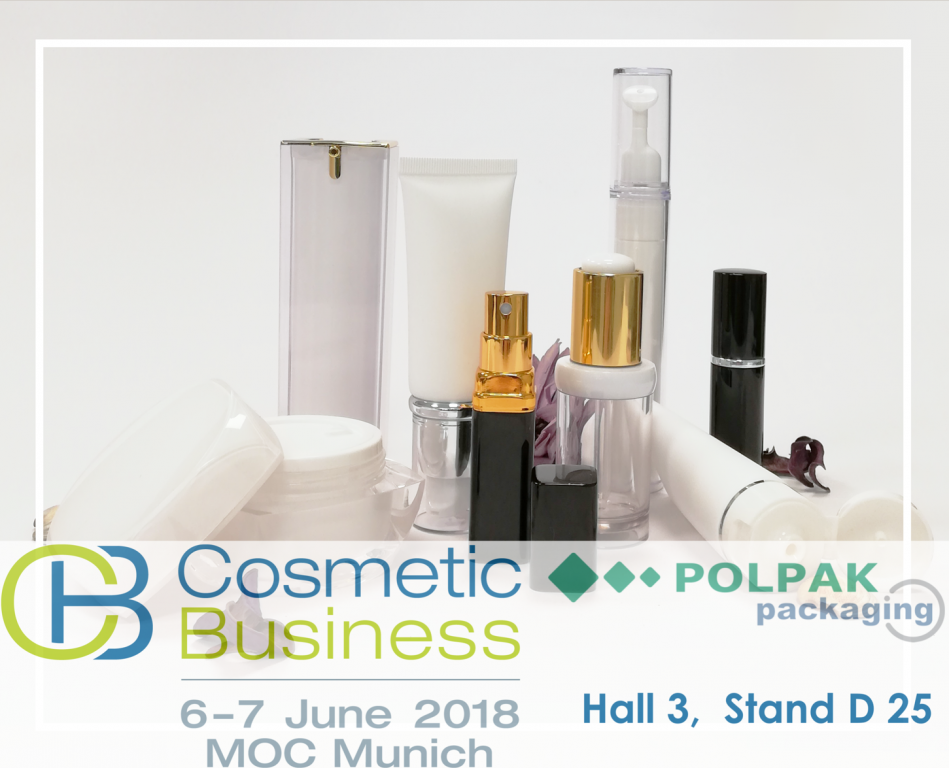 Other