Perfectly packed Christmas sets!
2022-09-22
Cosmetics are the most popular type of a Christmas gift. The statistics from the recent years show than nearly half of Poles buy them for their loved ones under the Christmas tree.
The trend is so strong that we shouldn't expect its reversal this year.
We can even anticipate that the inflation, which accompanies us, may lead to giving up more expensive gifts in favor of slightly cheaper cosmetics.
Consequently, it's a good idea to propose our clients a wide range of ready-made gift sets.
And, in this case, a few aspect should be taken into account.

Price segment
We won't cheat the rampant inflation. We also won't change Poles' attitude to Christmas.
However, we can offer them a solution that won't painfully drain their wallets, and, at the same time, will allow them to bring joy both to their loved ones and themselves.
Dividing product sets into price segments will be a perfect idea to reach various groups of clients.
One elegantly packaged full-size cosmetic, an entire line e.g. for hair care, or sets of mini products. From such a wide range, everyone will be able to match the gift to the recipient and to their resources.
If the person was to choose a few smaller sets, he will become an even bigger fan of our brand for the long post-Christmas period.


Appearance
A gift consists of several elements: the main product, the packaging and the manner in which it's given.
Even if it's a small thing, our role is to make sure it looks spectacular.
Christmas is a moment of magic in the middle of cold and dark December, it's full of joy, lights, gold and red, i.e. fairy tale and slightly aristocratic elements.
Gift sets and Christmas editions of cosmetics must perfectly suit that atmosphere.
This is why as part of our regular distribution we offer black and red lotion pumps, droppers and disc tops.
But also all-black closures, which, combined with a green, amber or red bottle or label, can become a Christmas 'treat'.

What's important is not only the cosmetic's direct packaging, but also its box.
There's a reason why "unboxing" is a permanent feature of influencers' live coverage.
The element of surprise, the time of excitement and the spark in the eye upon opening of the perfect gift.
All of them contribute to the fairy tale atmosphere of Christmas, which all of us want to create.

We should be aware of the conditions in which our set exists before it ends up in the hands of the person who receives it.
Production, repeated transportation and storage, all the way to the store shelf, where it's treated in various ways... Adding an external, highly transparent heat shrink film, which adds glamor and exclusivity to it, and above all protects the box, is a perfect idea.


Long-term Christmas objectives
Each our action needs to have a purpose.
Christmas campaigns are, naturally, the harvest time for the broadly understood "gift" industry. Taking part in it is a good idea, as, after all, one of the business aims is to generate profit.
During Christmas promotional campaigns we need to have a precise long-term objective, i.e. acquiring new clients.
Those who have bought our product, and those who use it. During the Christmas season we need to make two different groups happy.

Consequently, we should satisfy the buyer, taking care of their wallet and their fulfillment in the role of Santa Claus. . We should let them choose from various price segments, but ensure top-notch quality and appearance.

On the other hand, the person who receives the gift should fall in love with our products, and when the gift set has been used up, buy another box at the chemist's.

Consequently, we need to address two completely different needs of two different consumers.
Those of the buyer and the user!
Let's take care of details together!
Let's get prepared for the Christmas together.
Your idea and product, our closure and crystal clear protective film.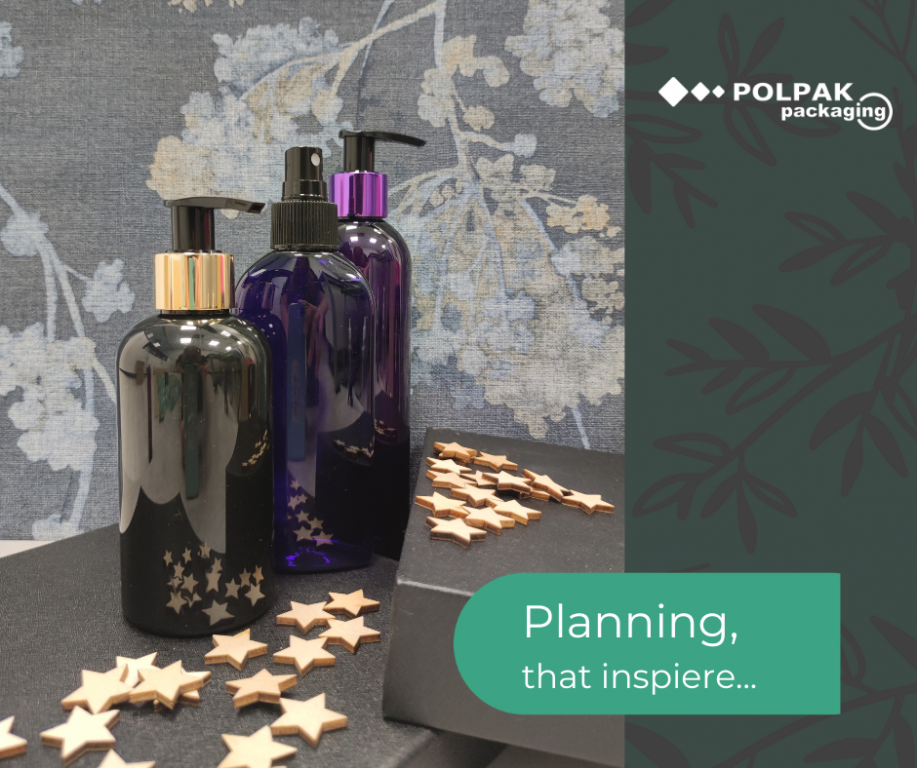 Other