New products in regular distribution !
2017-09-21
Already in the second half of October new products will appear in regular distribution in Polpak Packaging. This time we are offering you two new models of trigger sprayers and one model of foam sprayer. Modern shape, precise dose, optimum tube length and interesting colouring will make perfect finish of the whole packaging.
Thanks to functional nozzles (spray/stream b or foam d) and compatible triggers, the products will prove useful in application of all cleaning agents. Attractive prices and availability within a few days are additional reasons why you should order samples for testing already today.


We encourage you to contact us and place orders!
The quantity in the first delivery will be limited.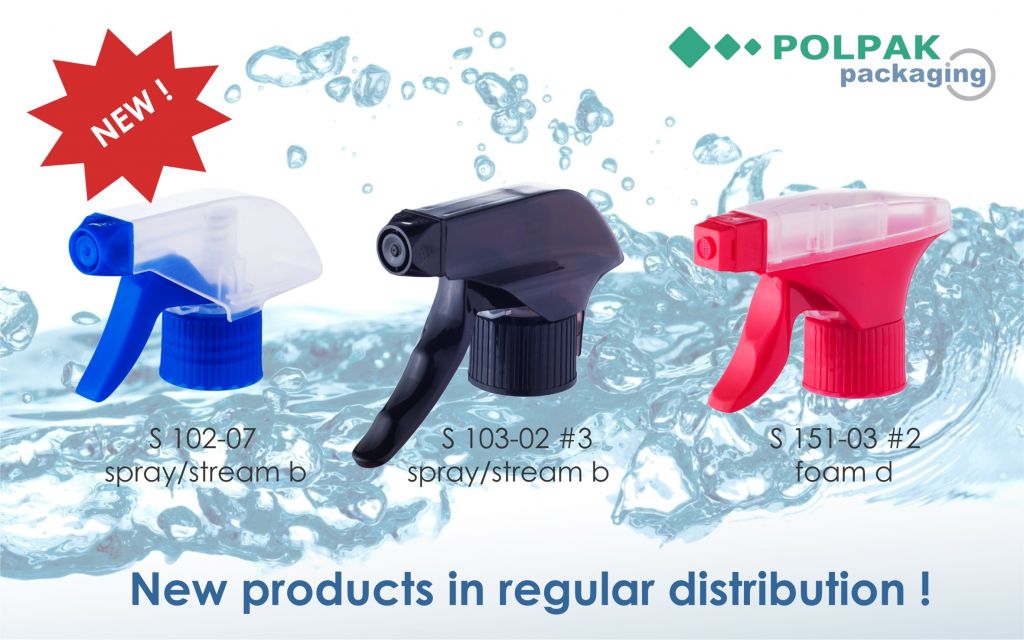 Other