New products in regular distribution !
2017-09-21
Already in the second half of October new products will appear in regular distribution in Polpak Packaging. This time we are offering you two new models of trigger sprayers and one model of foam sprayer. Modern shape, precise dose, optimum tube length and interesting colouring will make perfect finish of the whole packaging.
Thanks to functional nozzles (spray/stream b or foam d) and compatible triggers, the products will prove useful in application of all cleaning agents. Attractive prices and availability within a few days are additional reasons why you should order samples for testing already today.


We encourage you to contact us and place orders!
The quantity in the first delivery will be limited.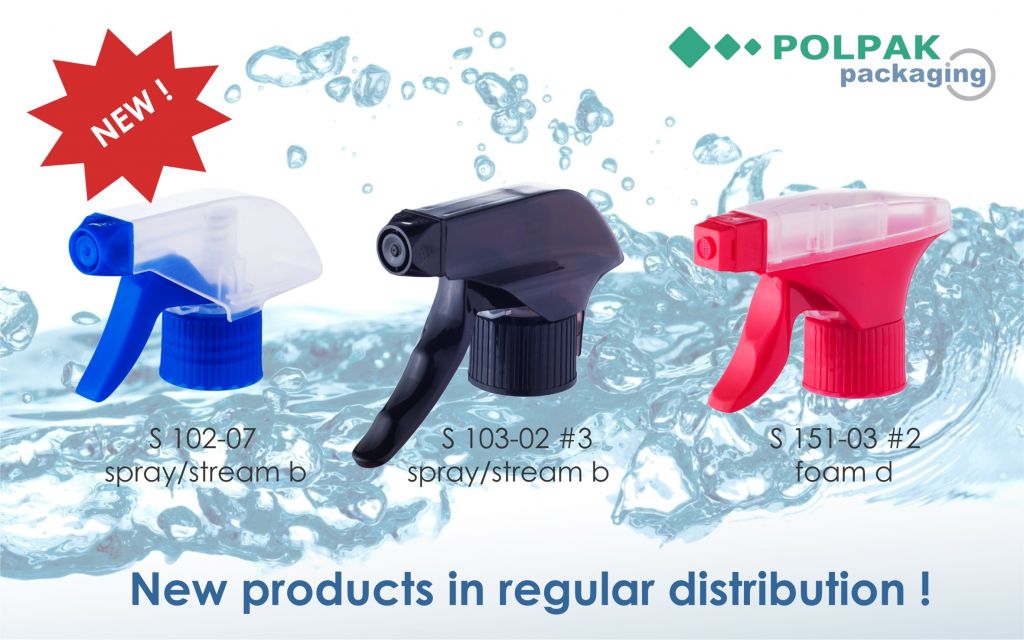 Other
Perfectly packed Christmas sets!
2022-09-22

Cosmetics are the most popular type of a Christmas gift. The statistics from the recent years show than nearly half of Poles buy them for their loved ones under the Christmas tree.


A small element, a big change.
2022-09-08
Our task is to have all details on the offer, inform them, and address the needs of our clients' customers.

Consequently, we are presenting a new product today!
A reducer for a bottle closed with a dropper.