Make cleaning a pleasure!
2017-07-14
It's time for new products in our offer. This time we propose to you trigger sprayers and foam sprayers in modern, streamline shapes with the option of choosing components and colours. Traditional closures such as sprayers of foam sprayers, apart from basic function of product application, have recently been fulfilling also a marketing function. They become an addition to a certain project or an element of the packaging which draws attention on the market shelf.
Therefore, we offer you two models: trigger sprayer and foam sprayer with option of dying the shroud in two colours (dual shroud). This option allows better integration or contrasting of the closure and the rest of the packaging and provides more possibilities at the designing stage. Apart from the mentioned "dual shroud" sprayers our offer has been enriched with four other models.
Our closures are distinguished by streamline and ergonomic shape of the shroud and by the possibility of choosing longer trigger which makes multiple dosage comfortable. If is worth pointing out that high quality of the products guarantees leak-proof packaging, desirable spray angle of the cleaning agent and, in case of foam sprayers, firm and thick foam. We encourage you to contact us, bearing in mind that soon some of the presented models will be available in regular distribution, of which you will be informed.

We invite you to follow our latest news on our Facebook profile!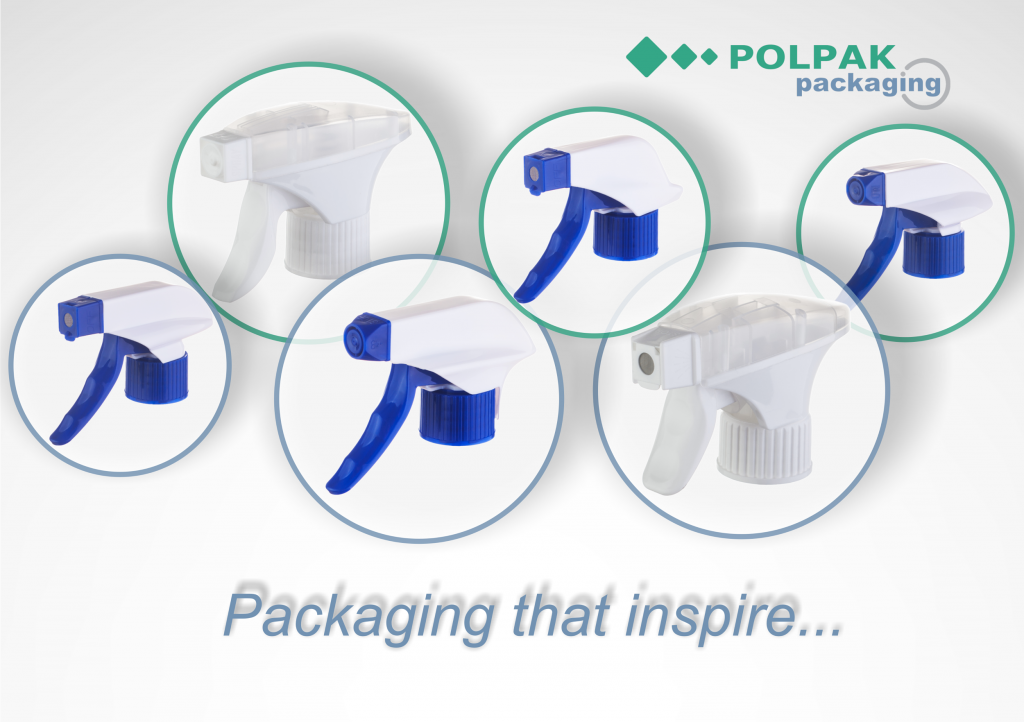 Other