Forced to slow down? Speed up your eco-efforts.
2020-04-23
We often bring up the subject of ecology, sustainability, as well as care and respect for our planet. When we started introducing products made from plastic to the market, we took upon the responsibility to inform our customers and end-consumers how to deal with the packaging after use, once our products become waste. We try to provide guidelines as to how to sort waste so that it could be later recycled, inform about the possible re-use of the recovered secondary raw materials, but also share our own experience and routine.
Today, when the world epidemic is wreaking havoc in people's life and health, as well as the global economy, the nature is coming back to life. According to many commentators, the virus is the planet's cry for help. The Earth is being constantly drained of its resources, so it has finally found a way to stop the human activity. It has been reported that due to the temporary shutdown of factories in China, the level of smog in the region diminished, whereas the tourist-free Venice can now enjoy clear water in its canals. Even the pastures in our Tatra Mountains are now covered with crocuses, which this year won't be trampled as the Tatra National Park has been closed for hikers.
In the face of the world tragedy, the above mentioned examples prove the human factor destroys the Earth. We must not waste this valuable lesson and come to reasonable conclusions for now and the future. Our decisions and actions are reflected in the shape of the Earth's ecosystem.

Think out of the box!
Seemingly small things, such as sorting waste, giving up single-use plastic bags, fixing broken household appliances or equipment, are the best ways to personally contribute to the fight for our planet's well-being.
Get creative or find inspirations in the vast Internet resources and play an ecology-themed game with your kids – it can be a very interesting form of the "zero waste" philosophy education.
Our products also love "reincarnation". Thoroughly cleaned sprayers that initially contained window cleaner can be used to spray water onto flowers. Droppers or cosmetic sprayers can replace unhandy screw-top bottles of oils or hair products, whereas empty cream jars can serve as minimalistic boxes for tiny jewellery pieces, travel-size containers for smaller portions of your favourite cosmetics or fancy containers for spices!
Empty packaging can be not only of practical use, but of aesthetic value as well. Caps may serve as perfect material of artistic expression. Although it might sound unbelievable, there are artists who create pictures made from caps. You can breathe new life into plastic dropper bottles and use them as mini-lampshades. Let your imagination run wild and become your own interior designer!

So little, yet so much!

Such creative activities, especially with our young ones, not only open our minds for new possibilities and unusual uses for virtual waste, but first of all teach our kids that not everything that is empty is garbage. You can transform a cardboard into a doll house or build a car from an empty bottle, and teach children that before you go shopping for something new, you use materials that you already have. As the twig is bent, so is the tree inclined. It is true that early influences shape the kind of adults our kids become, so we should try to engrain the love for planet in their hearts and minds.

The world has slowed down and most of us have to stay at home. All-day child care and homeschooling is a perfect opportunity to combine pleasure with usefulness. It is easier to come up with a game once we know the goal we wish to gain.
Reflect and listen to the nature. It has craved for our attention so badly that it has finally put our lives on halt. Try to connect with it and become its supportive, loyal element. A well-mannered guest, not an intruder, blindly robbing it of its treasures, with no respect for the consequences.
We will share with you more information and advice on how to live in peace with nature and build symbiosis with Mother Earth by introducing small changes to everyday life, developing eco-habits and instilling love for our planet in the young generations.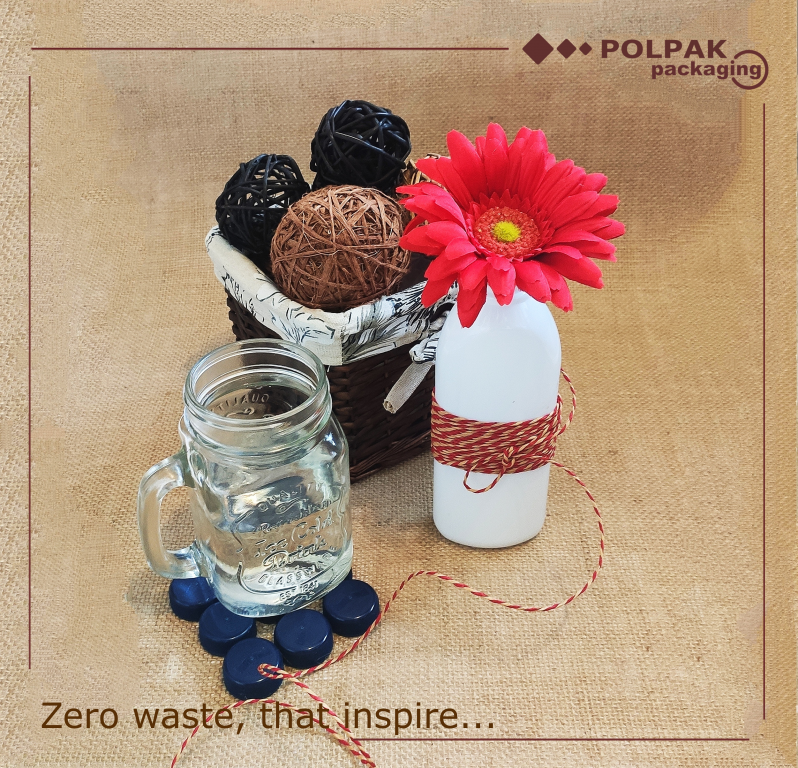 Other