Forbes' Diamonds 2023, when difficult conditions make you even more motivated!
2023-02-09
We are proud and pleased to boast of receiving an award in the form of Forbes' Diamonds 2023!
We are happy to have been appreciated on the nation-wide market in Poland, but, first and foremost, are pleased with the fact that we keep providing services to our clients with unwavering energy and dedication.
Whether it was the machine or packaging department, we did our utmost!

We should emphasize that we received that award in a difficult and tough period – the pandemic, war in Ukraine, rampant inflation, and, consequently, growing fuel prices – all these factors were beyond our control.
However, it was up to us to decide how to react to that environment, how to cope with it, and whether we would deal with our own mental pressure, as well as the external one, which sometimes was overwhelming.
Last year we also celebrated our 30th anniversary.
Motivated by the success of the previous years, we've been overcoming difficulty so dynamically that we've become Forbes' leader in our category!
The fact that we've been awarded with the Forbes' Diamonds 2023 title is a proof of our achievements and enthusiasms over the last three years, as this award is based on the results from that period.
Living in an interesting and difficult period, we try to be the best!
What's motivating is the fact that others notice it!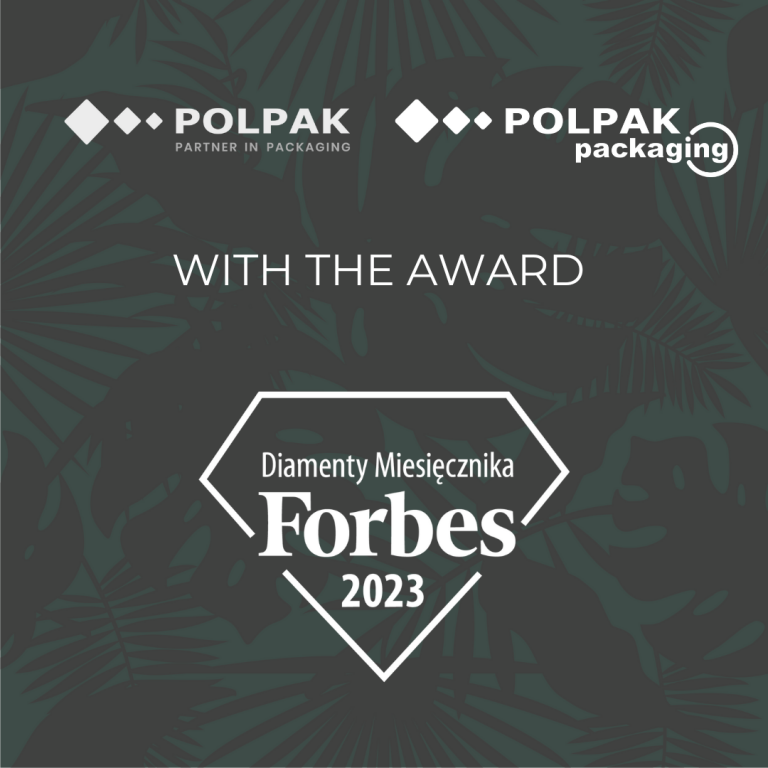 Other