Dispensers for hair rub-in products – not only for hair maniacs!
2021-04-22
Hair obsession, which is a conscious hair care, has recently become more and more popular and gained many female followers. If we want to achieve the sleek look effect or bring out natural waves, we should know our hair porosity and select proper hair care products.
On of the more important stages of our hair care routine are rub-in hair products that improve scalp condition or hair bulbs. Producers of such rub-in formulas often have a hard time finding proper packaging for their products. Bottles and closures need to fulfill protective and marketing requirements, but in the case of rub-ins the most important thing is easy application.
With a clear conscience, we can recommend you two solutions available in our offer. You can be sure your customers will return for more!

Cosmetic mist sprayer – handy and precise
The first solution is a cosmetic mist sprayer – model 623-01. Its relatively small dosage - 0.13, handy shape and a longer nozzle, which can be directed between hairs, will be a great quality boost for your product. Another benefit of a mist sprayer is the control of dosage. There is no danger of overflowing, and if the dosage is too small, you can always dose again.

Dropper – not only from a pharmacy
Another solution is a complete cosmetic packaging – dropper with a bottle.
We can also fully control the amount of the dosed product, but this type of packaging can be used for heavy, thick, oil-based products. Chic look and high precision guarantee safe and pleasant application.

Also for pharmaceuticals!
Sometimes our scalps require special care. We might help them by using the above mentioned rub-in products, but at times we need a medicinal treatment or a therapy to fight "unwanted guests". In all these cases it is crucial to precisely reach the skin and control the dosage.
All in all, whether we deal with a beauty therapy or a pharmacotherapy, our solutions will surely provide easy and precise dosage!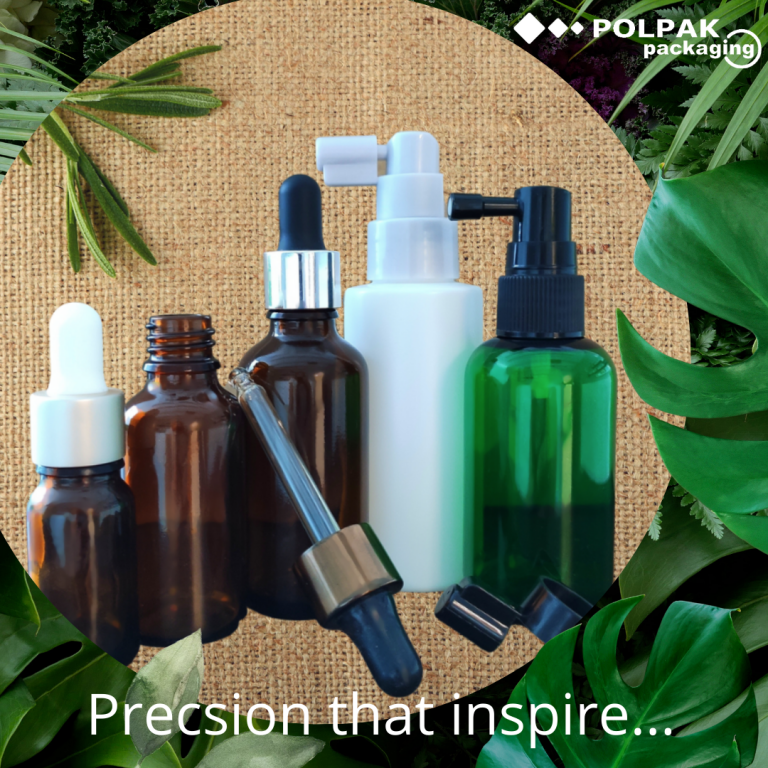 Other