Cosmetics for special tasks in specialized packaging
2022-11-03
What consumers expect from cosmetics is strong concentrations, fast action and top quality. They have to meet the same requirements as medicinal products, and hopes for the same effectiveness are pinned on them.

Until recently only general qualities and a broad spectrum of action, such as firming, moisturizing, improving the condition of the skin, were attributed to cosmetics. Over the last years we have noticed a big change, as well as more and more products with really targeted action.
It started with under eye creams, and then very rapidly almost every part of the human body began receiving a dedicated product.

The face cream is no longer one universal product in a blue aluminum container which was for everybody and for everything.
Today each type of complexion gets a unique solution. And if it doesn't have one, it may be created or enriched with an acid, serum or, for example, vitamin C.
Next to nail conditioners you can find conditioners for skin around the nail.
The body lotion is now available in various options, i.e. those that firm, fight cellulite, tan, moisturize, nourish, grease...
The hair shampoo's team has been joined by a peeling.
In general, the hair and scalp have become a really important area. There are companies on the market that specialize only in them. They help female clients identify hair porosity, understand the way in which the scalp functions, and offer appropriate products.

It might have been consumers who needed these products, or the cosmetics industry that created these needs... Probably each party has contributed to it to some extent...

We, being a packaging provider, have one task: to improve the whole thing!
To be the party which will offer manufacturers packaging for a specific product, ensuring the usefulness and comfort of its application by the consumer.

If a rub-on product is to end up directly on the scalp, between individual hairs, we recommend the pharmaceutical mist sprayer with a long nozzle.

A small amount of serum, acid or vitamin C is expected to enrich a face cream, so we offer a precise dropper, thanks to which each drop of the cosmetic will be perfectly dispensed.

The hand cream, which has become an indispensable element on a desk, should be in a relatively big bottle, closed with a lotion pump dispensing a dosage which ensures that the hands are moisturized.
The lotion pump selected for the body lotion should offer a bigger dosage, as the parts of the body covered by it are different.
We have also started discovering new applications of classic closures.
Mini triggers, which have proved to work well for beach cosmetics, have found their application for hair mists. Their handy trigger, the nice mist they create, and not obviously cosmetic appearance make the bathroom more beautiful.
The selection of packaging isn't only about its appearance, but also about the comfort of use and matching it with the consumer's lifestyle.

So if you have an idea for a product, and know its target audience, tell us about it, and we'll find perfect packaging together!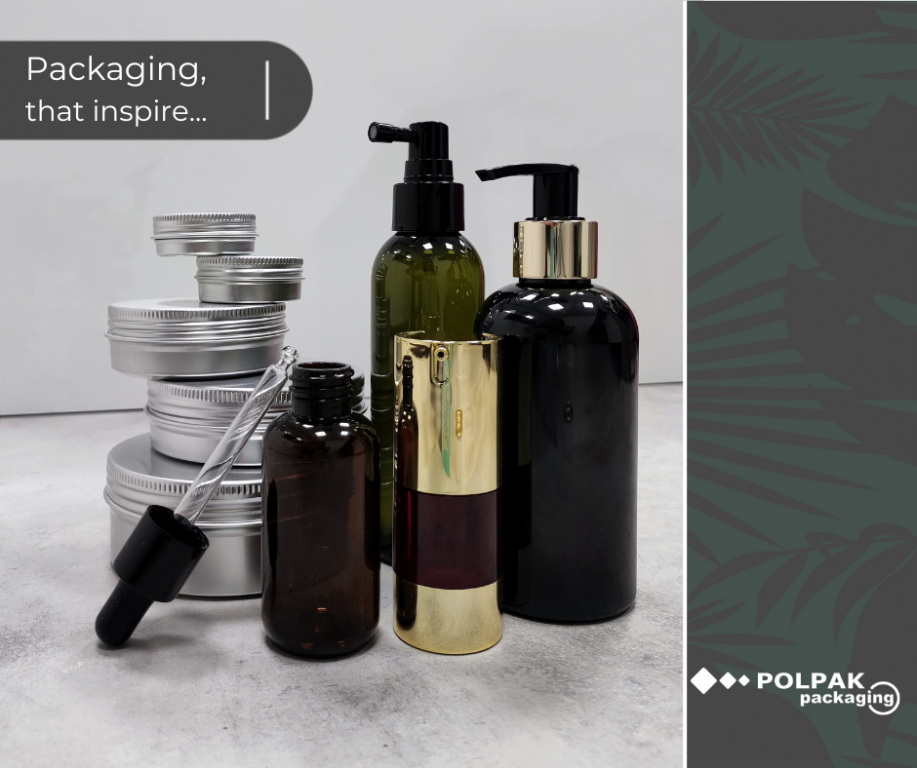 Other