Company's values at crisis times
2020-08-27
Company's values at crisis times
Coronavirus has frustrated our plans for this year. It has paralysed delivery times and forced organisers to cancel planned trade fairs.
Paradoxically, it has also strengthened our company's values! Preaching nice and smooth slogans at calm times doesn't require much effort.
However, coronavirus put our values to test.
Our management and team passed it with flying colours!
Building a company requires constant work – not only from its owners, but all employees. But building a company on "non-material" values requires goodwill and full-time involvement. However, the results of this work cannot be in any way measured, included in Excel spreadsheets or the book-keeping balance.

Firstly – people!
Polpak Packaging's values base on people. They are our source of wisdom, knowledge and experience. We know that each person brings something different, unique and precious. Owners and employees share mutual benefit of the doubt.
It is very obliging, as well as motivating.

At the beginning of the pandemic in Poland, already before the official lockdown and restrictions, our company made bold decisions – we switched to remote work.
We felt the need to take care of all of us, to protect our and our families' physical and emotional well-being. It involved emotions related to all aspects of life, those personal, as well as professional. The magnitude of problems we had to face as a company really surprised us. Thanks to the trust, involvement and understanding the gravity of the situation our company escaped the problems unharmed.

Today we made a decision not to participate in a trade fair that we had planned to visit already last year. Packaging Innovations trade fair has not been cancelled. We have been taking part in it since its second edition in 2009.
It should be difficult for us to change the 11-year old tradition. We should have huge doubts about taking a risk of damaging our image and facing consequences of not having our company's stand at one of the biggest trade fairs in our branch in Poland.
We decided that our health and well-being of our families and customers are more important. If coronavirus attacked one person and we suspected it happened during the trade fair, our team's morale would be flagging, whereas employee trust would be compromised and difficult to rebuild. Mature decision-making involves foreseeing the short- and long-term consequences.
Trade fairs are always included in our calendar. These events determine our yearly cycle. We start with Warsaw Pack in Nadarzyn, in the spring we visit EXPO XXI at the mentioned Packaging Innovations, and later we meet our customers from Western Europe in Dusseldorf at Interpack. Then we head to Munich for CosmeticBusiness, whereas in the autumn we choose one more trade fair – this year we planned to visit PCIDays.
Except for Packaging Innovations, in 2020 all trade fair organisers decided to cancel their flagship events. For the sake of not only their own good, but also the exhibitors' and visitors', they have postponed them to 2021.

Firstly – customers!
During the period of market crisis, disruption of deliveries, component and raw material shortages, as well as unsavoury practices of our partners, we informed you about the impeded completion of orders. It was a difficult time for us since for the first time in our company's history we were not able to meet deadlines, which was a result of disrupted deliveries.
Another value held by our company is the quality customer service. In the "pre-pandemic" times we focused on fast order completion, refined finishing and selecting perfect colours from over 2000 choices available in Pantone catalogue.
It took courage to say it out loud that it would take months to complete orders and that we had to limit them to black or white colours, as well as standard offer models.
These are not easy conversations – neither with you as our customers, nor between ourselves in our company. Traders, normally accustomed to fulfilling all wishes, were forced to offer basic products. However, there are companies preferring values that are radically different from ours. Their motto? "Nobody's going to give you things we can promise!" Our sales department was contacted by customers of such companies. They were left with an empty promise and empty hands, so they decided to ask us for help.

Firstly – honesty!
We wish we could say we helped everyone in need, but unfortunately we couldn't. The crisis we had to face and our dependency on international markets made it impossible for us to guarantee saving all customers in a jam. According to our moral code we can't make commitments that we know won't be fulfilled.

What are we doing today?
Although the dust has settled and the world has returned to an almost 100% normal functioning since before the pandemic, we are still blocked by the backlog that had been accumulating for long months.
We really wish we could say that everything is under control and the orders will be completed within the time limits specified by our customers and not the overloaded factories. We wish we could say that all closure colours, shapes and finishing types are already available. We wish we could stop worrying about tomorrow and stop informing our customers about the risk that still exists.
Unfortunately, or maybe fortunately, we firmly keep our feet on the ground.
We prefer to pleasantly surprise you than bitterly disappoint you.
The times are still uncertain, so our best advice is to stay cautious and not get our hopes too high.

-----------------------------
Do you like our texts? Perhaps even so much that you want to use them in your own media? Then please get in touch with us beforehand!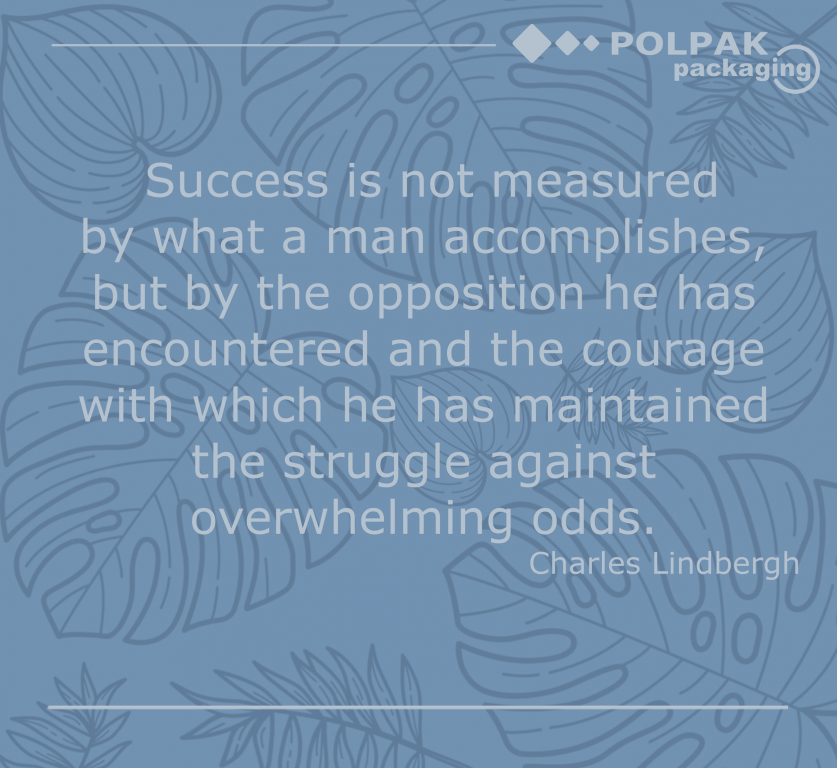 Other