Clean macrame cord
2022-03-31
Loss is the word and state that nobody likes. It's, in particular, difficult to lose something we have invested time, money and involvement in.
If we look at it from the producer's point of view, the business plan and individual calculations have to take refuse and returns into account. However, the ultimate goal is to reduce them to the smallest possible extent at the every stage of the product's life cycle.
In English we have the phrase "last but not least", i.e. the last element which can't be omitted, as it's equally important. One of the last links in the production process is securing the product in such a way that it fulfills its role during the transportation, storage and presentation.

Protective packaging, because we will be talking about it, doesn't have good reputation as a medium for advertising functions. However, the sales value of the protective film can't be overestimated.

Beautiful things made from beautiful things!
The first pandemic lockdowns woke up various talents in people who were forced to stay at tome. Some took up baking, cooking, cleaning, or catching up on reading, whereas others felt the power of the creative spirit. Sewing, weaving, and knitting became the perfect ways to spend the tough period. Not only did they make it more pleasant, but also helped people feel empowered, as they created something new and beautiful.
Many of them are still hooked on the activities they enjoyed at that time.
Nevertheless, it's difficult to make beautiful things from unesthetic semi-finished products.
Macrame cords or threads ordered online or purchased in brick-and-mortar haberdasheries should give the user the promise that a private work of art can be created with them. Sometimes, however, their unsightly packaging, or its absence, leaves the outer layer dusty, discolored, or even tattered.
Marketing says that the client's first point of contact with the product is the so-called unboxing, or opening the package. This can also include contact in the brick-and-mortar store. If such experience is positive, you can build on it long-standing cooperation with the client.
The first impression stays with the client for a long time, so it's worth ensuring it's as good as possible.
And here, our – we'd like to say – all white, but in fact, perfectly transparent heat shrink film takes the center stage.

Why do we recommend it for haberdashery products?
Because we are perfectly aware of the fact that they need to be protected against dust and dirt. No professional tailor or an amateur sewing or weaving enthusiast wants their work to have defects already at the stage of creation.
Not only dust, but also the transportation and storage of these products can make them rub against each other, and thus fibers are weakened, decorations are torn off, or parts of the application or glitter fall off.
For this reason, what's important is good protection. Heat shrink film perfectly adheres to the product, thanks to which it eliminates most mechanical damage.

What's important in arts is the color!
Sometimes half a tone plays a crucial role. Selecting the product color, we must be sure that it's exactly what we expect. If it were packed in protective matte film, its visible shade would differ from its actual one. The perfect transparency of the film leaves no room for error, as the product's color is exactly the same as the buyer sees it.
So if returns and losses aren't things you like to see on your balance sheets, but a satisfied client who not only comes back to you but also recommends you to others is something that drives your business, we recommend our products!
What is characteristic of the polyolefin heat shrink film we offer is the good durability, as well as a wide range of thickness and width which will allow perfect adaptation to the product packaged, ensuring cost-efficient packaging.
Another advantage of our films is that they are made of polyolefin, which means they are fully recyclable.
The combination of all these advantages guarantees not only a single sales success, but also, above all, a satisfied client, who is willing to buy further products.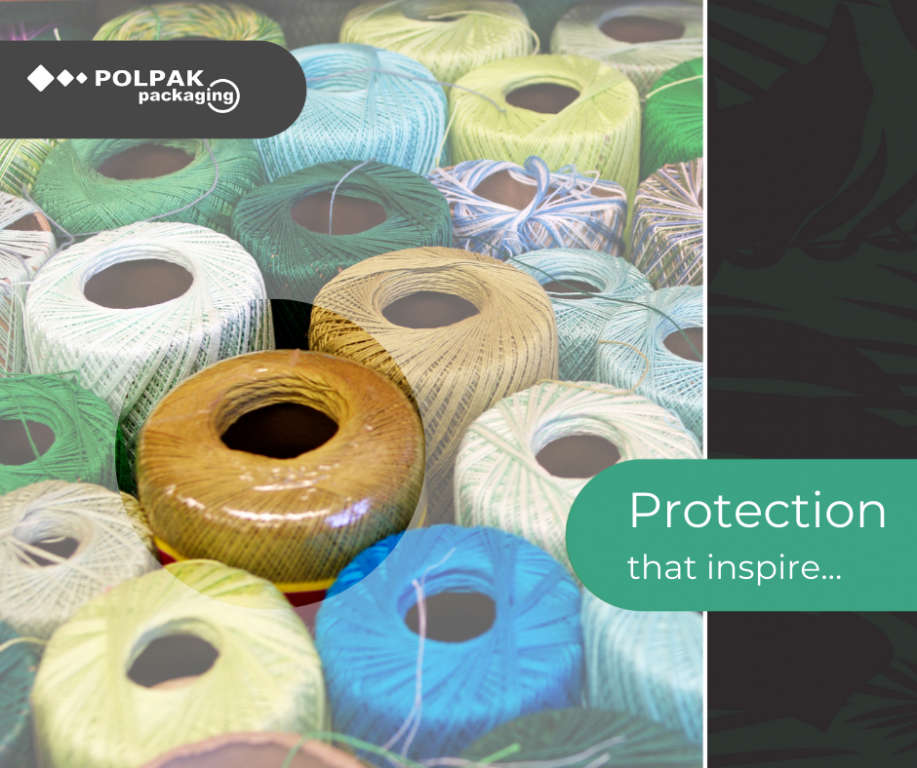 Other