Black mist sprayer for perfumes, droppers and glass bottle! News on our Stock!
2021-12-09
New items in the regular distribution!
Our "regular distribution", that is ready-made products available in our Warsaw warehouse, is an answer to our Clients' needs. We closely watch their interest and orders, and on that basis make decisions on introducing products to the list of "immediately available" ones.
What's characteristic for this group is that they are ready-made products, so, unfortunately, you can't change their color, but their biggest advantage is the fact that you wait for delivery just 6 to 8 days. And, indeed, they are versatile products, which have been constantly popular with our Clients for many years.
It should be pointed out that in the case of products with a tube (trigger sprayers, foam trigger sprayers, mini triggers, mist sprayers, lotion pumps) it's possible to adjust its length to the ordering party's individual needs.

Droppers not only for pharma!
Droppers, which until recently were associated with pharmacy products, have become popular also in the cosmetic industry. Combined with a glass bottle, usually in amber color, they are perfect packaging for oils, cosmetic acids, or scalp conditioners.
The dropper is perfect to precisely measure out the product, and the bottle, apart from a tasteful appearance, protects the cosmetic from UV rays.
Over the last years, the advantages of droppers have been more and more often appreciated by manufacturers of paramedical products. Cannabis oils, blends of herbal extracts, or oils for use in aromatherapy measured out with a precise yet practical dropper are gaining in popularity.
Such products are often made in small workshops which focus on the highest quality and ensuring smooth supply to a selected group of clients.
The droppers and 30 ml bottle introduced by us to the regular distribution allow ordering also small batches of such packaging.
Our offer has been expanded with three droppers, the tube length of each is 72 mm (measured from the seal), the thread is 18/410, whereas the colors and characteristics differ: black head and black corrugated CRC cap, white head combined with silver cap and black one with a golden cap.
The thread and tube length fit our new 30 ml bottle.

Mist sprayer for perfumes
Our regular distribution has been expanded with a black mist sprayer for perfumes, thanks to which you can immediately order them in three colors: silver, golden and the above-mentioned black.
All of them have a 15/410 thread, and are adapted to closure in the form of a clamp.
Our ambition is to listen intently to the industry's voice and address all our Clients' current needs.
The regular distribution is one of our numerous answers to market needs.

We look forward to hearing from you!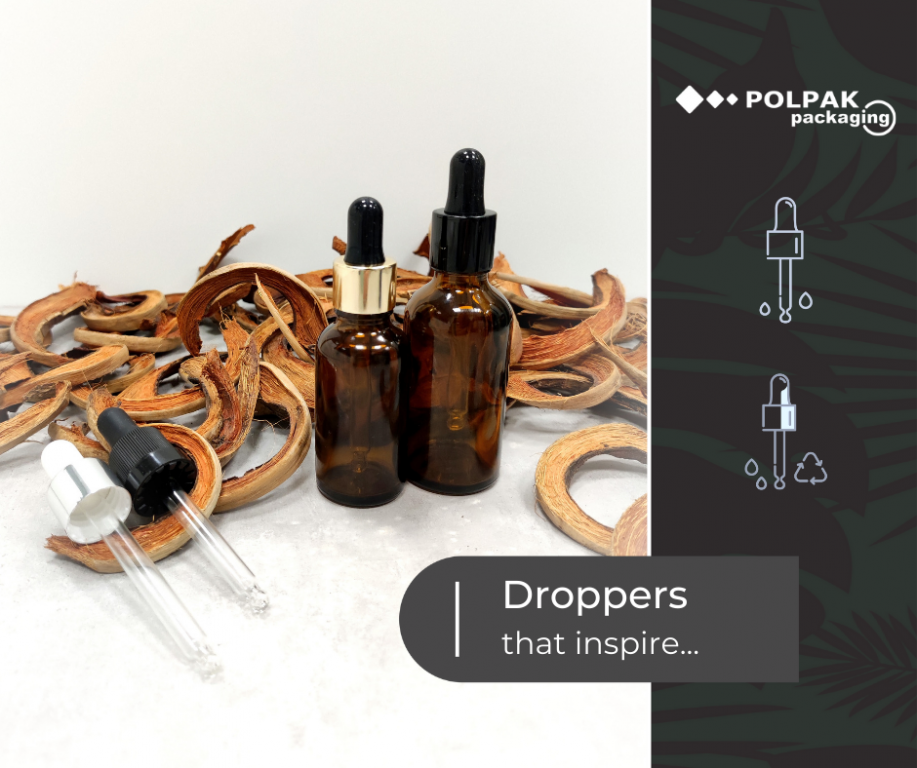 Other