Best packaging for the spring regeneration
2019-03-15
Another spring is around the corner, and we are all taking off our heavy clothes to be able to enjoy the sun, which is getting warmer every day. We should also let our skin shake off the burden of dryness caused by central heating, pollution from the winter smog, or the greasy creams we used to protect it from the freezing weather and UV.
In order to be effective, the cleansing process requires a set of carefully selected products, whose value often depends on the correct choice of packaging type. And so, cleansing foams require quality foam lotion pumps, while scrubs or bath gels are much more convenient to use if packaged in bottles with handy disc-top closures.
We recommend a range of airless packaging products for light nourishing creams, whose great variety of volumes and dispenser types makes them suitable e.g. for eye creams. Even the most demanding customer will be impressed by the quality of one of our series 1190 spot airless packaging products and their additional varieties, such as the one with a steel massage roller ball, which makes using them an astonishingly pleasant experience.
Another special packaging type is glass bottles and their matching droppers clousers, which are a great choice for oils, serums and cosmetic acids.
Such comprehensive treatment is sure to ensure our skin is ready for the sunny spring, making us feel stronger and more confident that we are in great shape for it.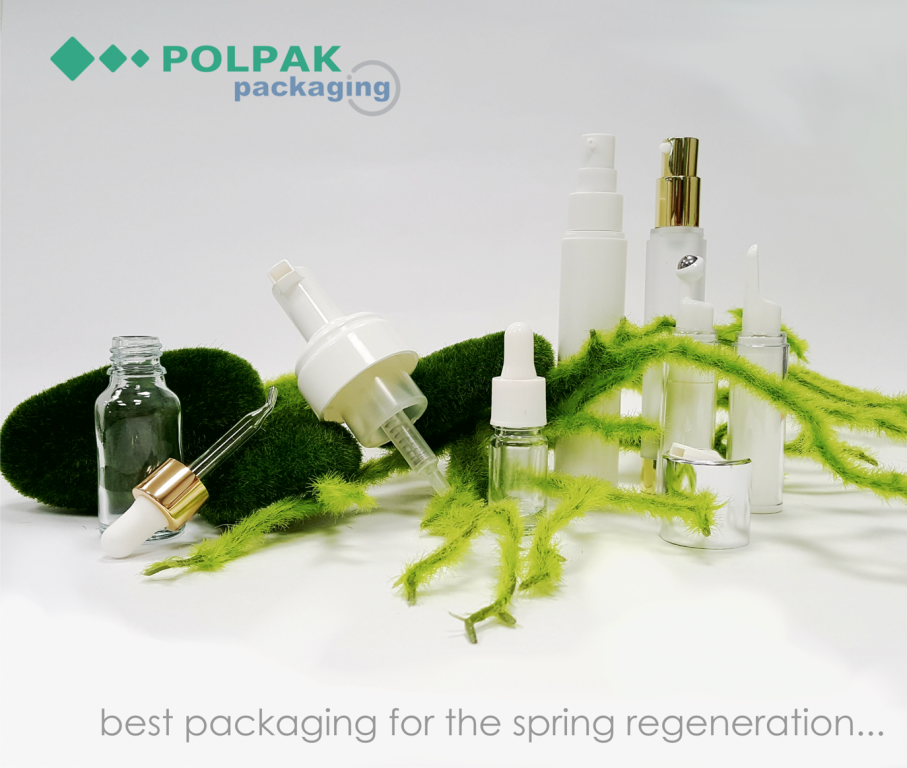 Other