Become instafriendly with our mini triggers
2022-01-28
Mini triggers are among the most interesting closures in our offer.
This solution is, in a way, a link between the cosmetic and detergent offer of our products. Mini triggers can be perfect closures of both home, and beauty products.
Thanks to their neat and modern look, they are used e.g. for exclusive home cosmetics. Applied to perfume for interiors with a properly selected bottle, they become not only an eye-catching element on the store shelf, but also decoration of the apartment and the muse of self-taught photographers.
Mini triggers are also a perfect solution for detergents in 500 ml bottles. A relatively small bottle with a trigger sprayer in the "mini" version will make a handy and elegant duo.
What also works great in bottles closed with a mini trigger is fertilizers for spraying house plants.
Instagram is the place where trends are born, continued and come to an end.
The lifespan of trends is often unpredictable, depending on the season, lockdowns and the general mood in the country.
Keeping an eye on trends and hashtags that are gaining popularity is every B2C marketer's job. What's the real challenge is to translate trends into one's own brand, and break through to the Instagram mainstream at the right moment.
Pot plants, in addition to interiors in general, have been an enduring trend for quite some time.
First, monsteras, which are still doing great, took the market by storm, not only as plants, but also as prints on fabrics or household accessories. Monsteras have brought other pot plant to homes and the internet behind them. Today it's trendy to have plants, take care of them, and publish Insta Stories about it

Plants need time and care.
Consequently, when planning packaging for plant food, we must remember that its look should be instafriendly, that is... photogenic, in colors matching the theme, in this case the green leaves of plants, and, first and foremost, evoking the "I want it too" impulse. Instagram isn't made up only of influencers, who have to be paid for cooperation. It's made up of millions of users sharing opinions, photos and recommending solutions and products of interest.
Let them recommend your products to one another!

Thanks to our mini triggers and an elegant bottle, ordinary plant food may become Instagram's star!
A well-chosen bottle and color scheme make for a cool homemade gadget that can stay at home after the plant food is used up, and be used for spraying water on plants.

The trend that's continuously popular is interiors.
Although it's hard to convey a scent in photos, publishing a photo with a homemade perfume shows that this home is not only beautifully decorated, but attention is paid to every detail, including scent.
Instagram photos are always strongly manicured, so there's no place in them for accidents or "ugly items". If something is going to present a beautiful fragrance, it has to be beautiful itself.

Our state-of-the-art mini triggers combined with elegant bottles give you plenty of options for creating an Instagram star.
We have black, white and transparent models in the regular distribution. Let's remember that at the client's request we can dye them in any color from the Pantone book of colors!
We will be happy to advise you on the best closure for your product, and provide you with details of the offer!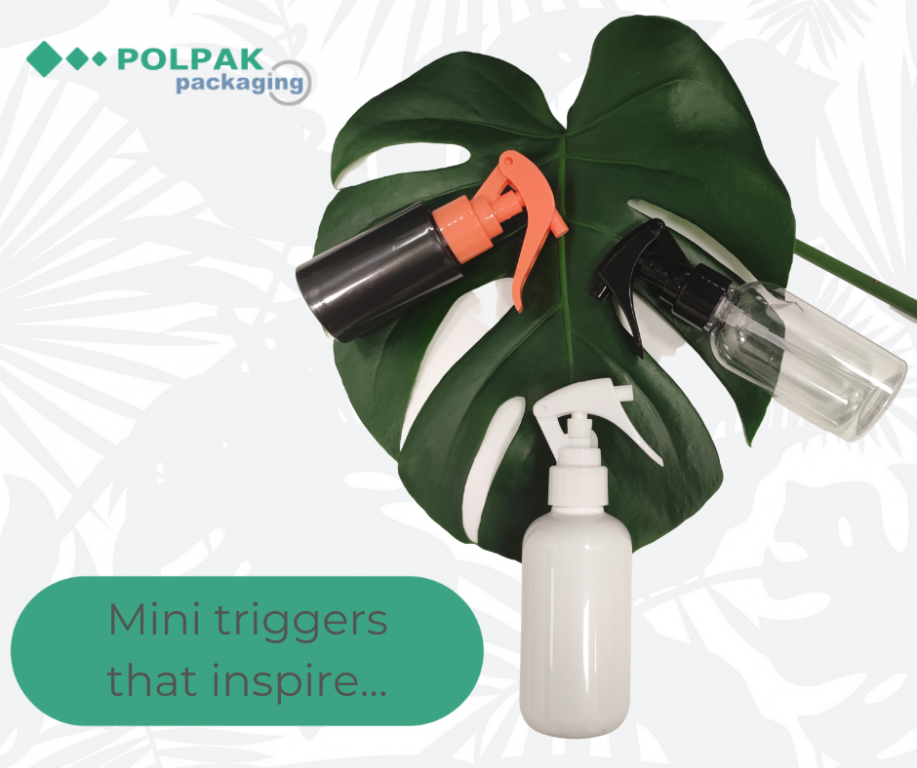 Other