Aluminium jars – practical and ecological
2020-03-26
Aluminium jars – practical and ecological

Aluminium can be processed an infinite number of times!
Aluminium is lightweight, which means it's cheaper to transport!
Aluminium is solid and elegant, boosting edgy or vintage look!
Have a look at our 10 to 350 ml jars!

Our offer is addressed to, among others, cosmetics producers who appreciate the packaging look nearly as much as its contents. In the age of the eco-consciousness and pro-recycling approach, we present you with a product that can be recycled an infinite number of times!
In practice, aluminium is a technically pure element. Processed aluminium is very practical in use and can be employed in packaging industry.

Our offer includes 13 capacities for aluminium jars!
The smallest 10 ml jars are best for ointments, vaseline or lip balms. The medium ones, for example 100 ml, are perfect for hair or barber products, whereas the large capacities – 350 ml, are best for body lotions or creams for children, but also for super trendy soap and shampoo cubes. Thanks to our solution the aluminium can serves as the soap dish!

Aluminium jars with proper printings or a stylish label are great packaging for more "raw" or vintage cosmetic products. Such combo will surely catch your customer's eye.

Not only cosmetics for humans require stylish closures.
It would be a great idea to create a line of products for our dog customers that also need special care. Aluminium jars are great for preserving cosmetics that are used less frequently than those for humans.

Our car's look is no less important!
Garage is a place where car care products closed in aluminium feel really comfortable. Conclusion? Any waxes or car body pastes in an aluminium packaging are a perfect recipe for a sale success!

These are only a few ideas for our aluminium jars. Check our full offer and all available capacities.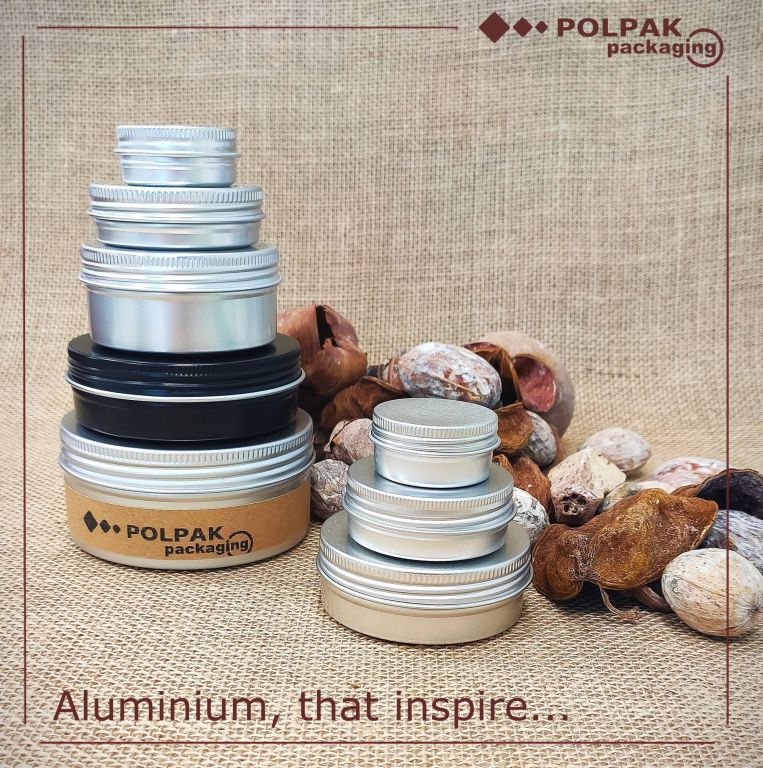 Other