Airless packaging solutions for special assignments.
2018-04-12
In everyday life we all value things that are comfortable, quality and time-saving. The same criteria apply to cosmetics too. We tend to choose products that are convenient to use, get absorbed quickly and give us the excellent effects we expect, which largely depends on how the cosmetic is dispensed and applied. Indeed, the contribution of the packaging type and design to the commercial success of cosmetic products cannot be underestimated. We understand that very well and would like to show you three airless packaging products, each of them with a different dispenser type.
The airless container with a brush dispenser is perfect for all types of facial cosmetics. A practical button facilitates precise dispensing and the broad brush makes it easy to spread the contents evenly on the skin. A great solution for fluids, make-up bases, creams or e.g. de-makeup lotion, where the brush can be used to remove the remains of the makeup while additionally massaging the skin gently.


The airless packaging with a roller and sponge closure is another highly convenient state-of-the-art product. Its precise mechanism helps optimising the quantity of the cosmetic applied and the soft sponge is designed to spread it easily on the skin while giving it a pleasant massage. This packaging model was designed with all types of face, neck and décolletage skin care cosmetics, as well as fluids and bases.


Finally, the third airless packaging model is one with a relatively small spot dispenser. It is primarily intended for all kinds of cosmetic serums, anti-acne lotions, anti-ageing cosmetics or dark spot correctors. The economical and precise dispenser delivers the cosmetic directly to the small area of skin that needs to be treated.


Those three products are just a fraction of the entire range of Polpak Packaging's solutions dedicated to specific types of cosmetics. Our carefully selected solutions also include precise airless "pens", powder dispensers and silicone containers, to mention but a few.
Please take a moment and have a look at our current product portfolio, and please do not hesitate to ask us any queries.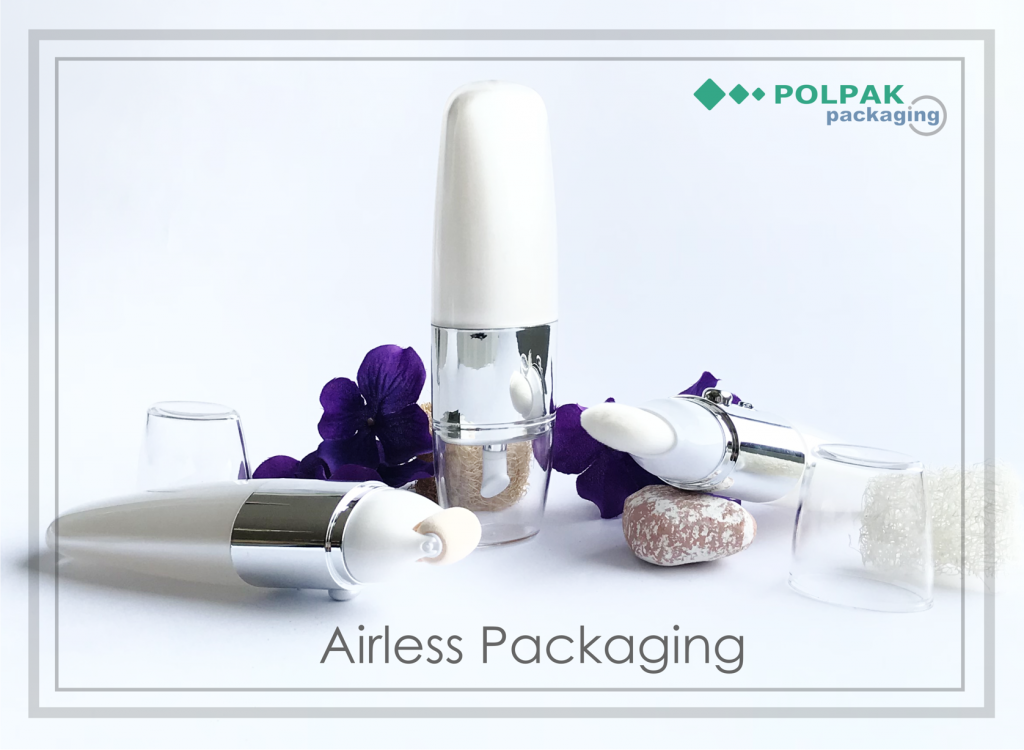 Other