30% of recyclate content in our products.
2022-12-15
Our company's environmental awareness is really big.
We have clear objectives which are based on two pillars: the first one is delivering reliable packaging solutions – closures and cosmetic packaging. The second one is environmental education of our clients, which they can pass on to their customers.
Over the last years we have consistently tried to achieve those objectives, and reconcile being a supplier of products made of plastic with being green.

Today, we offer a different solution, and in line with the upcoming EU requirements, we have already introduced 30% of recyclate content in our products.
This recyclate comes from the closed circulation in the plants in which our products are manufactured.

Why is it so innovative, if it's seemingly so simple?
Closing the circulation in the production requires numerous changes.
First of all, materials which can be processed must be carefully separated from useless refuse.
Another thing is adaptation of the warehouse infrastructure. Refuse must be collected in one place, and, at the same time, divided into colors. Consequently, a separate storage place must be prepared for each coloring, before the elements are melted again.
Another issue which needed to be solved was determining the proportions between the plastic from the closed circulation and the new material.

Finding that solution makes our life much simpler when it comes to ensuring our products' safety.

We've faced the challenge of introducing recyclate to our offer on numerous occasions
In order to be successful, those attempts required great technological and time involvement on our part.
Developing a good product requires reliable components, i.e. the recyclate in this case.
Obtaining top quality PCR (post-consumer recycled content) was difficult, as its processing, quality control and source weren't governed by any regulations. Until recently all producers of plastic, offering their recyclate to manufacturers of cosmetics and food, acted on the basis of declarations. They declared that they process top quality material with utmost care.
The tests of our product did confirm what they said.
None of our products containing PCR has ever failed quality control or overall migration tests.
It always involved the risk that the quality of the new batch of recyclate will differ from the previous one.
Using recyclate from processed packaging involved yet another risk, namely that it will be impossible to repeat light colors or that they won't be flawless.
Colors and inclusions became a problem for our clients.
Cosmetics and personal hygiene items are associated with cleanliness and sometimes even sterility. Packaging in the shades of dirty white with blemishes didn't necessarily deliver on that promise.

Circular production won't generate such problems.
We'll always be sure of the highest quality of the plastic, its composition and origin, and, at the same time, that every element of the plastic will be used for production.

If you have any questions, please, get in touch with us.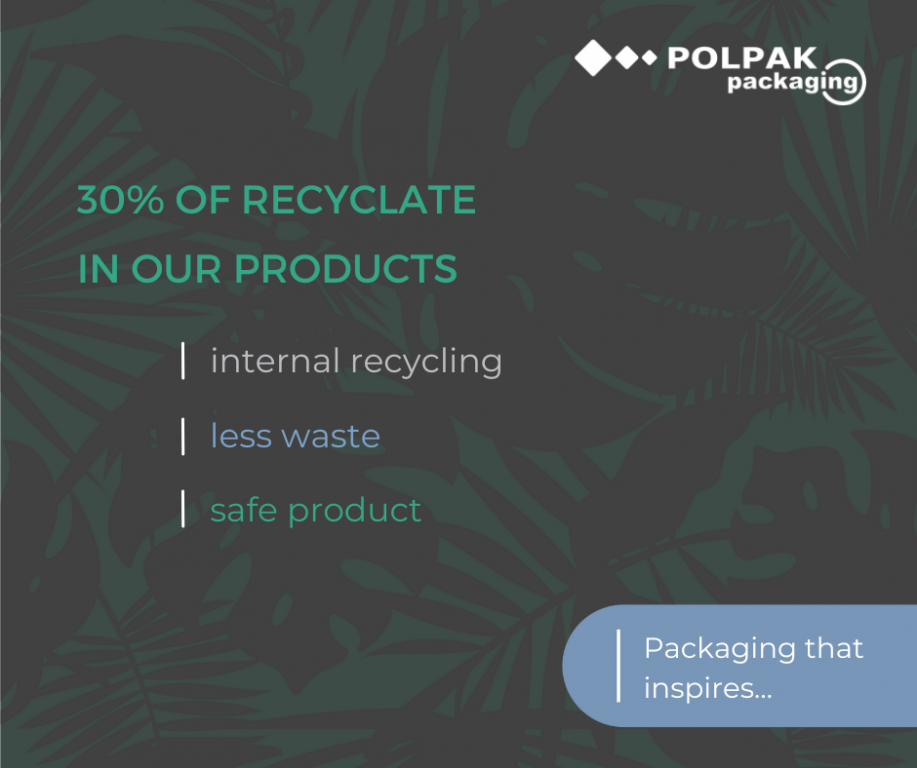 Other