Latest, exclusive addition to Polpak Packaging's offer!
2019-07-04
We've been successfully building our brand for over 25 years. We've earned our position on the market because we listen to our clients and attune to their needs, we take an active part in the industry and have real impact on its development.We're introducing a completely new addition to our product range – tubes. They will perfectly complement our packaging products and closures offer.
Paper tubes can do magic. They lend a touch of elegance to your products and make them stand out on the shelf.
Our offer includes decorative, two-piece tubes, dedicated to premium class products. Our tubes are made from round cardboard bases and telescope end caps. Cardboard's thickness is customised to meet the requirements of client's individual order.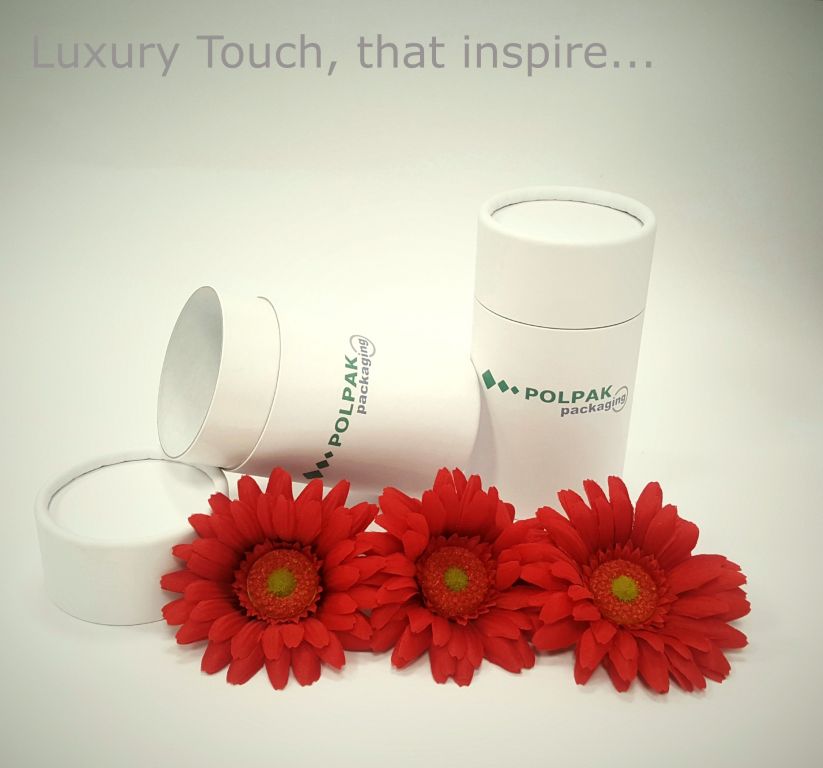 Customise and improve your packaging
If you really want to add a luxury touch to your product by closing it in a tube, you need to choose the best label. Current printing technology provides a wide range of solutions we can offer. The most basic label is lamination paper which is mainly used in utility tubes labelling. There is also higher density paper and ribbed paper. In order to create a label we need two elements: a graphic designer's imagination and state-of-the-art printing techniques – hot/cold stamping, soft touch, mass-dyed paper, or raised print.
A brand can customise its tube not only by choosing an original label, but also with a logo or other selected imprint on the lid. There are two recommended techniques: stamping for metal lids, and pad printing for cardboard and metal lids.
Apart from standard services available in our catalogue, we can also offer customised solutions that include:
– tubes for powdery/loose substances, secured with a hot-stamped or glued-in thin aluminium membrane, closed with plastic put-on lids or pressed plastic or metal lids
– securing the inside with protective coating or by zinc plating
– decorative printing on the inside of the tubes
In order to give you the best tubes, as well as any other packagings, we need to know your expectations: what is the goal, what message should they send, and what are their desired functions. As soon as our team members know what you are looking for, they will be more than happy to offer you the best solutions attuned to your needs.
Feel free to contact our office for more technical details regarding prices, minimum order quantity and technical requirements for label design. We will be happy to answer all your queries.




Other