Cosmetic tubes – stylish and elegant in their simplicity
2018-07-12
We have recently added cosmetic tubes to Polpak Packaging's product range. Those simple and light packaging products have won noticeable popularity among manufacturers of all kinds of cosmetics. No wonder, as tubes are practical and easy-to-use. Polpak Packaging offers three types of polyethylene tubes of several different sizes.


We would particularly like to recommend the model that comes in a set with a pump, a relatively unusual solution involving that commonly used closure. It must be stressed here that a pump is just perfect for certain types of cosmetics, as it is both convenient and precise – this type of closure lets the user easily control the amount of the contents they want to dispense. That makes a tube with a pump a perfect solution for all kinds of face care cosmetics, such as creams, bases or fluids and for other body care products, such as balms or lotions. Last but not least, the unusual duo is certain to add prestige and elegance to every cosmetic you use it for.
In addition to that combination, we offer two more types of tubes: one with a screw cap and one with a flip top cap. These are the most frequent choices for face, body and hair care cosmetics. The models of smaller volumes are broadly used for face care products, ranging from the cleansing ones, such as peeling creams, to make-up fluids, etc. The larger ones are typically used for body or hair care cosmetics. Tubes are a practical choice that offers relatively good value for all types of hand/foot creams, balms, lotions or hair conditioners are appreciated by the market and by consumers.
It is worth mentioning here that our Customers can customise the colour of the packaging products and have them ornamented or upgraded with premium materials or additions. That takes the trouble of adapting your packaging option of choice to your project off your shoulders at the very start, making the product you order from Polpak fit the requirements of your marketing campaign the moment you take it out of the box.


We will be delighted to hear your queries regarding the new packaging products. You will find the models of polyethylene tubes currently available from Polpak here.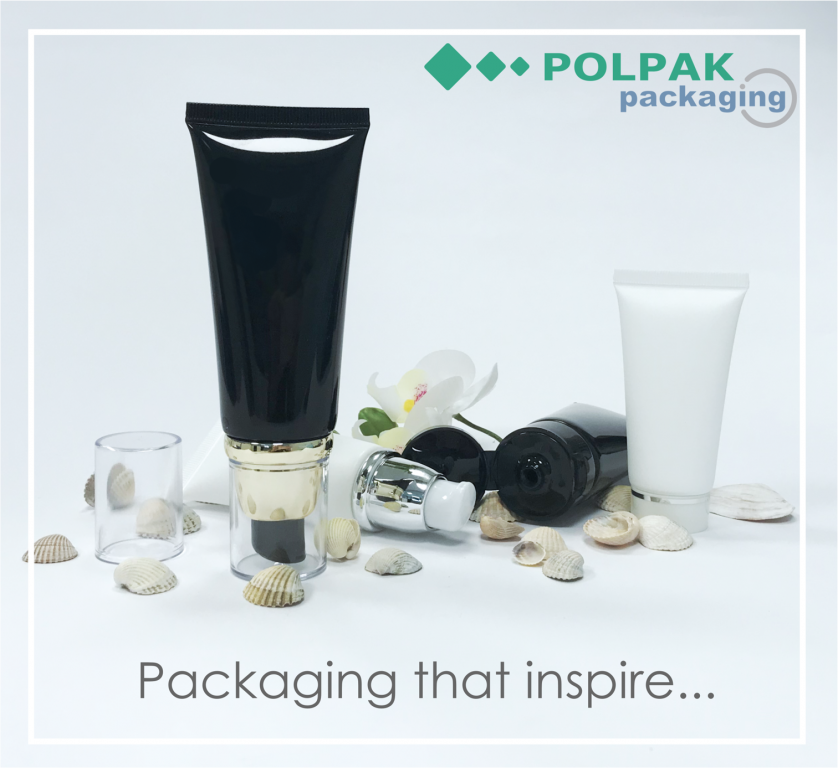 Other